Prof. Dr. Harald Sander
Dr. rer. oec., Dipl.-Volksw.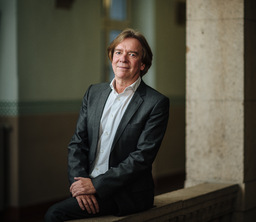 Campus Südstadt
Claudiusstraße 1
50678 Köln
Raum 301 Postanschrift
+49 221-8275-3419

harald.sander@th-koeln.de
Funktionen
Jean Monnet Chair "Europe in the Global Economy"

Director, Institute of Global Business & Society
Lehrgebiete
Volkswirtschaftslehre/Economics

Aussenwirtschaft/International Economics
Forschungsgebiete
Jean Monnet Chair: Europe in the Global Economy

The Jean Monnet Chair conducts, facilitate and helps disseminating recent research on Europe's changing role in the global economy

Website of the Jean Monnet Chair at TH Köln

Sustainability of Global Banking

Extending on a large-scale DFG-NWO-financed GEOBANK project this major research project is focusing on the condition for a sustainable global banking and financial system.

The Water, Energy and Food Security Nexus

This is a major interdisciplinary research project funded by the federal state of North Rhine-Westphalia. The project is expected to have a positive and sustainable impact on collaborative research and education at CUAS.

The Water, Energy and Food Security Nexus

Eco-Innvoations and Green Growth

This project of the Institute of Global Business and Society investigates the role of eco-innovation fro greening economic growth and focuses on what holds back such eco-innovations.

Institute of Global Business and Society

New Challenges for International Graduate Business Education

In this project we explore the challenges of a modern business education that aims at preparing students for an increasingly global labor market. We focus on the importance of cross-cultural team capability and explore research- and project-based learning

Determinants and dynamics of the geography of global banking: The role of economic, cultural and political factors (GEOBANK )

The GEOBANK project investigates the determinants of changes in global retail banking and has been financed by the DFG.

Financial Integration in Southern Africa

This project explores the meaningfulness and effectiveness of strategies of countries belonging to the Southern African Development Community to integrate the financial markets and eventually create a single currency in this area.