HRS4R – Human Resources Strategy for Researchers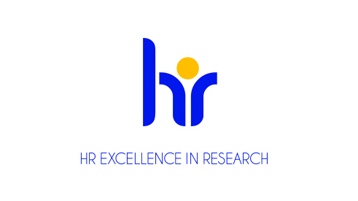 In 2014, TH Köln the first German university to be awarded the "HR Excellence in Research" seal of approval by the EU Commission, which stands for fair recruitment procedures and good working conditions for researchers.
TH Köln is actively implementing the European initiative "Human Resources Strategy for Researchers" (HRS4R). This aims to raise awareness of a research culture at universities and promote the implementation of the principles of the European Charter for Researchers and the Code of Conduct for the Recruitment of Researchers at TH Köln. One goal is to create better working conditions for researchers with high-quality personnel management and to establish the profession of a researcher more firmly. TH Köln has developed its own action plan and has committed itself to regularly reviewing the status of implementation. It is one of the first German universities to be awarded the "HR Excellence in Research" seal of approval by the European Commission for this.
This award, which is granted by the European Commission to institutions that successfully participate in the HRS4R initiative, serves as a seal of quality in the global competition for top scientists, standing for fair and transparent recruitment procedures, respect for intellectual property rights, and a stimulating working environment with sufficient training opportunities. Five years after being awarded the seal of quality, the university's own Human Resources Strategy for Researchers was again assessed by the European Commission in 2020. For this purpose, TH Köln updated its strategy and a commission of external reviewers conducted interviews with the university management and various groups of people as part of a virtual audit and confirmed the award of the quality seal.
Measures within the Framework of the Human Resources Strategy for Researchers (page under construction)