Faculty of Computer Science and Engineering Science
The Faculty of Computer Science and Engineering Science is the largest faculty of TH Köln, the largest German applied science university. It stands for topics such as Industry 4.0, environmental technology and circular economy, artificial intelligence, Internet of Things, coding excellence, web security and digital design. This faculty is located at the Gummersbach Campus.
The Faculty of Computer Science and Engineering Science is a great choice for your education. You will study at a modern campus in Gummersbach, which you can reach by a direct train from Cologne in about an hour.
We offer you innovative teaching and learning formats:
project-based
application-based
interdisciplinary
Internship in curriculum
research-based learning
Entrepreneurship & Start-ups
Our highly qualified teaching staff, state-of-the-art infrastructure and laboratories will help you develop your skills and knowledge. You will work on real-world projects and internships, and choose from 18 programs in various fields such as software engineering, artificial intelligence, robotics, or cyber security. You will also be close to the vibrant industrial regions of Rheinland and Bergisches Land, where you can find many opportunities for your career.
Gummersbach Campus is a place to be. Apply now and join our community!
Degree programmes with excellent career prospects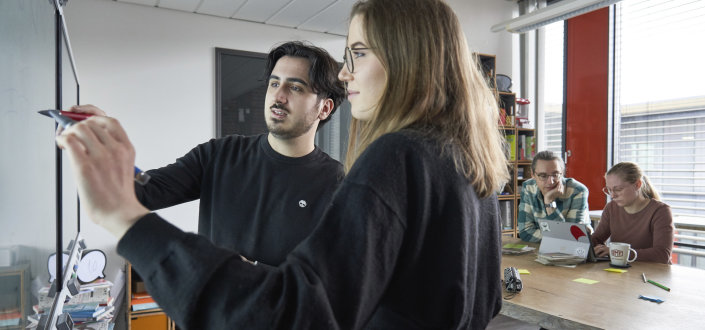 Computer Science
Business Information Systems
Code & Context
Digital Science
Computer Science
IT Management
Media Informatics
Web Science
Engineering Science
Automation & IT
Business Administration and Engineering
Electrical Engineering
General Mechanical Engineering
Product Design and Process Development