DAAD Prize at TH Köln
The awarding of the DAAD Prize for outstanding achievements of international students, endowed with 1,000 EUR, intends to "give faces to the many international students at German universities and to link them with stories. This illustrates that each international student takes a piece of Germany back to their homeland when they return and also leaves something of themselves in Germany - thus enriching both sides." (DAAD)
The award winners stand are exemplary of their fellow students from all over the world. In the future, they are important partners for Germany in business, politics and science.
Furthermore, the award demonstrates to a larger public the enrichment international students are for the university community, as well as for civil society.
Are you aware of any suitable candidates?
Lecturers, fellow students and institutions of TH Köln may propose suitable students.
You may nominate students who
show outstanding academic achievements,
are socially and/or interculturally active,
have foreign educational certificates* and do not have German citizenship,
are pursuing a degree at TH Köln (nomination of guest or exchange students is not possible),
are at least in their 3rd semester (Bachelor's degree) or 2nd semester (Master's degree) or are young graduates (graduation should not be more than 3 months ago at the time of the award ceremony) or doctoral candidates.
*International students who have acquired their higher education entrance qualification abroad or who have supplemented school qualifications acquired abroad through a German preparatory course.
Documents required for a nomination
Letter of recommendation from a university staff member showing commitment on an academic and social, societal or intercultural level.
Current curriculum vitae
Current transcript of records
Current immatriculation certificate or proof of recent graduation
Proof(s) of voluntary commitment
Please submit the documents as one PDF to lis.ohlsen@th-koeln.de by May 31, 2023.
Selection and Adwarding Ceremony
A selection committee consisting of representatives of the Presidency, the university staff, members of the Department of International Affairs and members of the student body will decide upon the award winner.
The DAAD Prize will be awarded at the Welcome Reception for international (PhD-)students and scholars in the City Hall at the beginning of the winter semester (October 2023).
Sponsored by
the German Academic Exchange Service
with funding of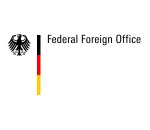 the German Federal Foreign Office