Services
Important services at TH Köln - University of Applied Sciences
Library
TH Köln - University of Applied Sciences' library offers a broad range of services and supports the institution's information infrastructure in the fields of academic affairs and research. From the beginning, the library's strong service focus has led to continuous self-evaluation and optimization of its professional range of services.
Under the leadership of the Hochschulbibliothekszentrum NRW (North Rhine-Westphalia University Library Organization), our library joined the Verbundsystem NRW (North Rhine-Westphalia Union Catalog) as early as 1977. Since 1982 the library has been part of the nationwide lending library network, which gives users access to other libraries' inventory. With the introduction of the library system SISIS in 1989 the digital age had irrevocably reached the university library.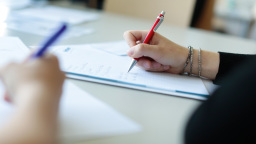 (Image: (Image: Thilo Schmülgen/FH Köln)
Public Relations Department
Are you interested in TH Köln - University of Applied Sciences' current press releases and news? Are you looking for an expert on a certain academic topic? Do you need pictures of the university buildings or campus life for editorial use?
The Public Relations Department is the main contact point for all media representatives interested in TH Köln. It is part of the Department of Communication and Marketing, which is in charge of events and alumni relations, the university web site, social media management, internal communications as well as the campus magazine 'Inside out'.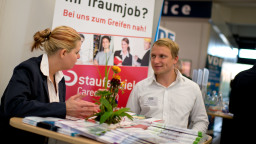 (Image: (Image: Costa Belibasakis/FH Köln)
Career Service - Your career aspirations are our challenge.
The Career Service offers a broad variety of services for TH Köln - University of Applied Sciences' students and graduates. Providing advice, information and support, its goal is to find solutions that take one's personal situation as well the requirements of today's labor market into account.
From an employer's point of view, an undergraduate degree is often merely a foundation which must be complemented with other skills and competencies in order to adequately qualify for a certain position. The Career Service's task is not only to point this out but also to recommend or offer possibilities to improve students' and graduates' chances on the labor market.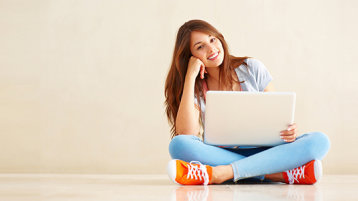 (Image: (Image: IStock)
Campus IT
Your central IT Partner
The Campus IT provides IT-services for the entire university. Students receive their digital access to TH Köln - campus id, mail account, etc - from the Campus IT.

In addition, the Campus IT provides specific IT-Services for faculties, central services and the university administration. For further information, please visit..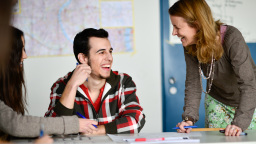 (Image: (Image: Costa Belibasakis/FH Köln)
Language Learning Center
Established in 2011, the Language Learning Center has been offering a variety of language courses for students ever since.

Just like the departments Key Skills (Schlüsselkompetenzen), Educational Transition (Bildungsübergänge) and Advanced Training (Wissenschaftliche Weiterbildung), the Language Learning Center is part of the Center of Academic Qualifications and Advanced Training (Zentrum für akademische Qualifikationen und wissenschaftliche Weiterbildung ZaQwW).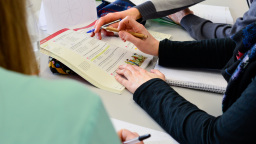 (Image: (Image: Costa Belibasakis/FH Köln)
Department Key Skills
The Department Key Skills of TH Köln started operating in the winter semester 2003/2004 with 30 events to convey key skills. Its range has now increased to 60 events per semester. With its in-house Centre for Extracurricular Competences the university sets a clear signal that it is aware of the need for key skills in education and commits strongly to meeting this need. The European harmonisation of the university system and related switch to bachelor's and master's courses make it necessary to provide a centre for this career-orientated field of education. The Centre for Extracurricular Competences is a project of the Social Pedagogy Institute NRW (a central scientific institution of TH Köln). The staff of the Social Pedagogy Institute has a wealth of experience in social project work, teaching and in developing and implementing training and further education measures for various professions. The ZaK benefits from this experience.