Services
Important services at TH Köln - University of Applied Sciences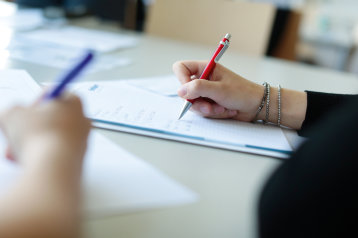 Public Relations Department
Are you interested in TH Köln - University of Applied Sciences' current press releases and news? Are you looking for an expert on a certain academic topic? Do you need pictures of the university buildings or campus life for editorial use?
The Public Relations Department is the main contact point for all media representatives interested in TH Köln. It is part of the Department of Communication and Marketing, which is in charge of events and alumni relations, the university web site, social media management, internal communications as well as the campus magazine 'Inside out'.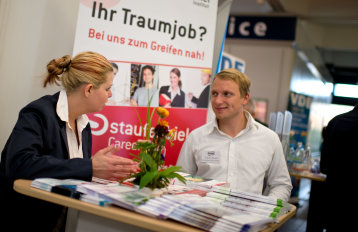 (Image: Costa Belibasakis/FH Köln)
Career Service - Your career aspirations are our challenge.
The Career Service offers a broad variety of services for TH Köln - University of Applied Sciences' students and graduates. Providing advice, information and support, its goal is to find solutions that take one's personal situation as well the requirements of today's labor market into account.
From an employer's point of view, an undergraduate degree is often merely a foundation which must be complemented with other skills and competencies in order to adequately qualify for a certain position. The Career Service's task is not only to point this out but also to recommend or offer possibilities to improve students' and graduates' chances on the labor market.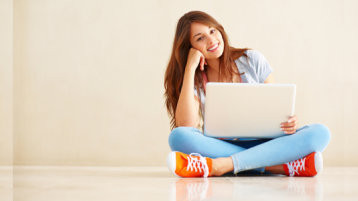 (Image: IStock)
Campus IT
Your central IT Partner
The Campus IT provides IT-services for the entire university. Students receive their digital access to TH Köln - campus id, mail account, etc - from the Campus IT.

In addition, the Campus IT provides specific IT-Services for faculties, central services and the university administration. For further information, please visit..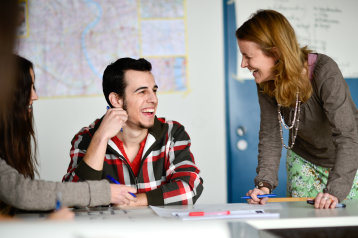 (Image: Costa Belibasakis/FH Köln)
Language Learning Center
Established in 2011, the Language Learning Center (SLZ) has been offering a variety of language courses for students ever since. It promotes multilingualism as a central key competence at TH Köln and offers language learning opportunities for students, university staff and international applicants. In addition to interdisciplinary language courses, faculty-bound language learning courses are also designed in close cooperation with the faculties.
In addition, the Language Learning Center offers language examinations and courses for language lecturers.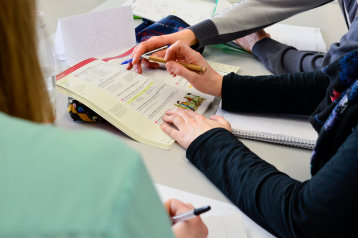 (Image: Costa Belibasakis/FH Köln)
Center for Soft Skills Development
The Center for Soft Skills Development offers a widge range of workshops for TH Köln students on the subject of Soft Skills. The special feature of the offers is the practical relevance and small interdisciplinary seminar groups. Whether it's self-responsible scheduling, expanding your own communication skills or learning how to work professionally in a team – at the university learning location you will encounter many new tasks. With our seminars and consulting services, we support you in mastering these challenges well.