Degree-Seeking Students
Welcome to TH Köln
Dear International Students,
We welcome you to our university and are pleased that you have decided to study at TH Köln.
On this page you will find important information to support you during your study start and to help you to find your way around the university. Should you have any further questions, please do not hesitate to contact us.
The Team International Degree-Seeking Students is looking forward to meeting you.
Deutz and Leverkusen Campus
Kristina Plaga
+49 221-8275-2910

international-affairs@th-koeln.de
Gummersbach Campus
Larissa Busch
+49 2261-8196-6519

international-affairs@th-koeln.de
Südstadt Campus and Cologne-Mülheim
Christina Düring
Lis Dagny Ohlsen
Kathrin Sturmhöfel
+49 221-8275-3772

international-affairs@th-koeln.de
Refugees
Elin Petersson
+49 221-8275-2149

refugees@th-koeln.de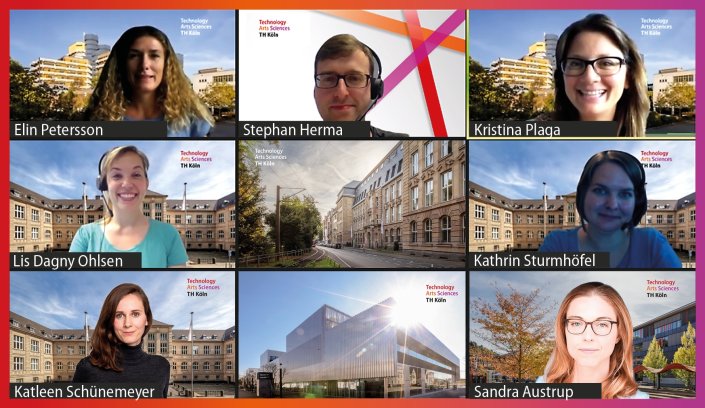 In order to limit the spread of the coronavirus (Covid-19), we are unfortunately unable to offer you personal consultation hours at our locations until further notice.
However, in order to give you the possibility of a face-to-face consultation, we offer an open zoom consultation hour on Tuesdays between 10:00 and 12:00 o'clock (UTC+2). It is not necessary to register with us in advance.
Simply dial in via the following zoom link:
Zoom Link: https://th-koeln.zoom.us/j/97580047797
Meeting ID: 975 8004 7797
Identification code: 2020