Erasmus+
Erasmus is the world's largest scholarship and exchange program at the university level and one of the great success stories of the European Union. Since 1987, Erasmus has promoted the cross-border mobility of students, university lecturers and university staff within Europe.
As of January 1, 2021, the new Erasmus+ program generation 2021-2027 started. In addition to the already well-known focus on credit recognition, this one puts digitalization, Green Erasmus, inclusion and civic engagement in the program's focus. You can read more details on the DAAD web pages (in German).
The Erasmus+ program contains three key actions: Mobility of Individuals, Cooperation for Innovation and Exchange of Good Practices as well as Support for Policy Reform. TH Köln offers you a variety of different opportunities with Erasmus. Key action 1, Mobility of Individuals, offers mobility within both program countries and, since 2015, partner countries. The latter also includes countries outside of Europe.You can choose to aim for an Erasmus+ study exchange at a partner university or an Erasmus+ internship. Even graduates can receive scholarships for the latter.
In addition to student exchanges, there is also the option of an exchange for employees with Erasmus+ staff mobility for further education, teaching and training.
Key action 2 additionally features support for cooperation projects between higher education institutions in Europe and partner countries around the globe. You can find further information on this topic in the information box.
Here you can download the European Commission's Erasmus Charter for Higher Education 2021-2027, the Erasmus+ Student Charter as well as the Erasmus Policy Statement.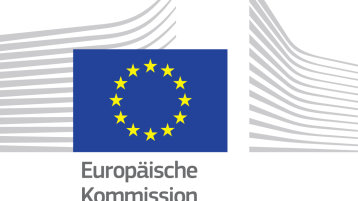 This project is financed with the support of the European Commission. Responsibility for the content of this publication lies solely with the author; the Commission is not liable for the further use of the information contained therein.
The Department of International Affairs and German Academic Exchange Service (DAAD) will happily provide further information and advice on all Erasmus+ mobility opportunities:
Deutschen Akademischen Austauschdienst (DAAD)
Nationale Agentur für EU-Hochschulzusammenarbeit
Kennedyallee 50
53115 Bonn
Tel.: +49(0)800 2014 020 Fax: +49(0)228/882-555
E-Mail: erasmus@daad.de
Homepage: www.eu.daad.de

(Image: DAAD)