Enrollment for Exchange Students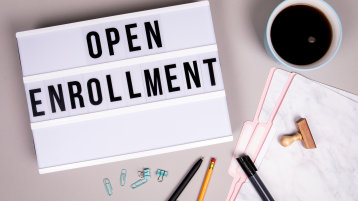 You have already taken the first step with your application as an exchange student in Mobility Online. What happens next? We have compiled the most important information on how to get here and how to start studying at TH Köln. If you have any questions, please contact the Department of International Affairs.
Selected – what's next?
After successful registration, verification of your application by TH Köln and all necessary steps on your part, you can generate and print your admission letter in Mobility Online. For the winter semester, admission letters are usually available in mid-June, for the summer semester in mid-December.
In the meantime, we urge you to please make arrangements for accommodation. TH Köln cannot provide accommodation for you. We recommend that you apply immediately for a room at the Kölner Studierendenwerk (KSTW) online.
We strongly recommend that you start looking for other housing options at the same time, since an application to KSTW is no guarantee for a room. You can find further information on this topic here.
Just Arrived / Getting Started
The guides for your first days in Germany and at TH Köln.
Enrolling at TH Köln
Enrolment at TH Köln for the summer semester will be possible from the 2nd of March until the 20th of March 2020.
Please note that registration is possible at three locations - Campus Südstadt, Deutz and Gummersbach. Which location you have to go to is specified in your admission letter.
You must bring the following documents with you for the enrollment:
Letter of admission - digital format is sufficient
Health insurance certificate°
Proof of sufficient health insurance coverage* or an exemption from the German statutory health insurance**
* All students at the TH Köln must have health insurance. Please make sure that your insurance from your home country covers the costs in Germany. If you do not have a valid health insurance from your home country, you must take out a German health insurance policy before enrolling.
** Students from an EU country or from Iceland, Liechtenstein Norway and Switzerland are sufficiently insured with the European Health Insurance Card (EHIC). In this case, you must apply for exemption from this insurance at a German statutory health insurance company immediately after your arrival. This also applies to students with private health insurance from abroad and Germany. The confirmation of exemption must be presented at the time of enrollment.
Good to know
When you first visiting TH Köln for your enrollment, you will receive the following documents and information from the Department of International Affairs – provided you have brought all necessary documents with you for enrollment.
Preliminary ticket for public transport in the region of the so-called VRS zone (Verkehrsverbund Rhein-Sieg). This ticket is valid for a maximum of four weeks
A certificate of enrollment, which you will need for some public authorities
Student card (MultiCa) and information about the semester fee
Information on CampusID with user name and password
Useful information on the semester start, place of study and the semester program for international students
Info sessions
During the enrollment phase, the Department of International Affairs offers information sessions for newly arrived international students on Tuesdays at the Deutz campus and on Thursdays at the Südstadt campus. There you will receive information about your first steps at TH Köln and in the city. The staff is also available to answer your individual questions.
Erasmus+ students - don't forget
Please have your "Confirmation of Arrival" document signed by a member of the Department of International Affairs upon arrival. Please also note that your learning agreement "During the Mobility (DTM)" must be updated in Mobility Online four weeks after semester start.