Special Needs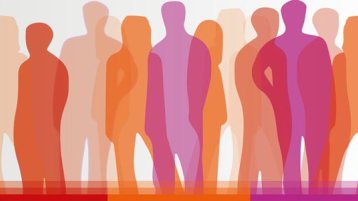 Do you have a physical, mental or health impairment and are interested in studying or taking part in an Erasmus+ exchange stay at TH Köln? Please use the information and advisory services listed below to help you decide in favor of our university. We look forward to welcoming you soon.
Erasmus+ students with a disability are advised and supported by Ms. Janina Knöll, the Erasmus Institutional Coordinator. For information on funding opportunities within the Erasmus+ program, we also recommend contacting the International Office of your home university. The website of the German Academic Exchange Service (DAAD) also provides information on special funding for students and staff with physical, mental or health-related conditions.
Students who are interested in a complete course of study at the TH Köln can obtain information from Ms. Nadine Fischer, representative for students with disabilities at the Student Counseling Department, as well as from your faculties. On the sites Studying with disabilities, chronic or mental illness and Useful links for students with disabilities you will find valuable information that will make your everyday life easier.
With its department for barrier-free studying (RebaS), the AStA has also set itself the goal of advising and supporting students with disabilities during their time at the university.
Unfortunately, the majority of links and brochures that are mentioned on this page are currently only available in German language. We hope to provide you with more information in English soon.
Experience Cologne barrier-free
Useful information on barrier-free living in Cologne
An impairment is absolutely no obstacle to discovering Cologne and its surroundings, to participate in cultural life and to get from one place to another by public transport. In the download area, we have compiled helpful information on barrier-free living in Cologne for you.
Barrier-free studying
The portal kombabb offers you a lot of information about studying in North Rhine-Westphalia (NRW), as well as a forum and a database for exchange.
Information about funding opportunities during your studies can be found on the website barrierefrei-studieren.de. Once you have created a profile, you will receive an overview of suitable funding opportunities. For most funding programs, nationality is not an exclusion criterion. This service is free of charge for you.
Testimonials
How did other students with disabilities feel about their stay at TH Köln? It is often helpful to be able to benefit from the experiences of others. We have therefore asked former students with disabilities to write down their experiences and tips. You can find their experience reports in the download area on the right.