Funding Opportunities
Funding programs for young scientific researchers contribute to a substantial improvement in the conditions for postgraduate studies. Therefore, TH Köln also offers an internal support program in addition to information on the external funding options
Internal Funding Opportunities
Further information and applications for internal funding opportunities can be obtained from the links below or on request from Graduate Center's service desk.
Mathilde-von-Mevissen promotion of female doctoral candidates
With the promotion of doctorates within the framework of Mathilde-von-Mevissen program of TH Köln, the proportion of female doctoral candidates at TH Köln is to be increased, preferably in the MINT subjects. Excellent female scientists are given the opportunity to do a doctorate within a research project and gain experience in university didactics. With the promotion of a doctoral degree, you can complete the doctorate you have already started and gain experience in university didactics.
In the 2020 selection process, six female doctoral candidates who are now being funded through the program were able to prevail. Information on possible further tendering rounds will be published here.
Travel grants for conferences
Within the scope of the promotion of young researchers, TH Köln awards financial support for a better network within the Scientific Community. If you give a speech at a conference within your doctoral program, you are able to apply for an allowance of travel costs up to 500 € per year. You will need a supervision agreement for the application and contact the service desk of Graduate Center.
Proofreading and editing service for English scientific articles
More information including funding conditions and application form can be found in the information leaflet.
Grants for publications
TH Köln offers publication allowances for print costs regarding a publication in a journal or your dissertation thesis. A condition for making such request is either to be enrolled at TH Köln and a university for the doctorate procedure, or to be employed by TH Köln as a research assistant. You can get further information concerning travel grants at Graduate Center service desk or directly at the department of Planning and Controlling (sylvia.schlueter@th-koeln.de).
External funding opportunities
There are many external funding opportunities for doctoral candidates: In addition to various grants, there is the option of including research interns in their own work or spending a practice-oriented phase in another European country as part of the Erasmus program.
Scholarship information broschure
The broschure "Funding Opportunities for Early-Stage Researchers. Doctoral and Postdoctoral Scholarship Programs" offers a broad overview of multiple funding opportunities for doctoral researchers. It compiles general and important information about funding possibilities and preconditions for a number of scholarship programs, as well as contacts and corresponding links to websites with further information.
The broschure is created by Graduate Center of TH Köln and offers, without claiming to be exhaustive, an overview of various possibilities to fund doctoral and postdoctoral research.
Scholarship opportunities of DAAD for stays abroad
If you are planning a stay abroad, you will find information here about the scholarship programs of the DAAD and other selected funding organizations.
RISE (Research Internships in Science and Engineering)
Research interns from North America and Great Britain for doctoral candidates in the natural sciences and engineering:
With the RISE (Research Internships in Science and Engineering) scholarship program, the DAAD offers doctoral researchers in the natural and engineering sciences the opportunity to employ an undergraduate student from the USA / Canada or Great Britain for a 2-3 month research internship during the summer months.
Service desk Graduate Center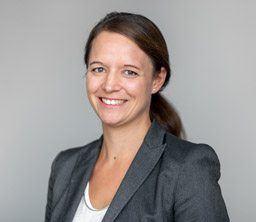 Mirjam Heetkamp

Hochschulreferat Forschung und Wissenstransfer

+49 221-8275-3062

graduatecenter@th-koeln.de
Service desk Graduate Center
+49 221-8275-3300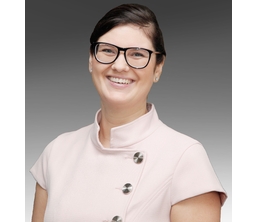 Dr. Katharina Rohrbach

Hochschulreferat Forschung und Wissenstransfer

+49 221-8275-5220

graduatecenter@th-koeln.de
Service desk Graduate Center
+49 221-8275-3300

M
M