Renewable Energy Management (Master's program)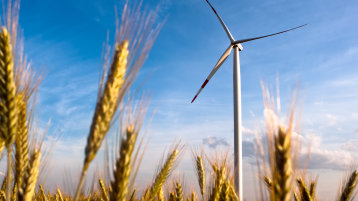 The need for a sustainable energy supply is becoming more important with declining fossil energy resources, environmental pollution and climate change. The Master's program in Renewable Energy Management will contribute to the promotion of renewable energy sources in countries, especially developing countries, in tropics and subtropics via a holistic renewable energy management concept.
The profile of the Master's program is application-oriented. The aim is, next to providing the participants with an overview of the energy sector in general, to educate experts in the field of renewable energy management. This requires a diversification of their knowledge and leads to the capability of cross-linked thinking. The answer to complex environmental and energy related problems requires economic and managerial competencies more than classical technical knowledge.
The consolidation of different disciplines has not only a methodological dimension but also a cultural and a human one, since interdisciplinary team work requires capacities of sharing knowledge and effective communication.

Therefore, the study objectives are focused on
understanding the global energy supply systems and their interrelationship with the environmental problems
evaluating the renewable energy resource potential for different resources and sites
analyzing the current technologies used for these resources conversion to useful energy
analyzing the economics of these conversion methods at micro- and macro-economic levels
evaluating the environmental impact of current and future renewable energy systems
planning and managing of renewable energy projects
At a Glance
| Category | Description |
| --- | --- |
| Program | Renewable Energy Management |
| Degree | Master of Science (M.Sc.) |
| Type of program | Full-time program |
| Beginning of program | Winter semester |
| Program duration | 4 semesters |
| Language of instruction | English |
| Campus | Deutz Campus |
| Restricted admission | No |
| Accreditation | Internal accreditation based on institutional accreditation standards, until Sep 30, 2028 |
Renewable Energy Management
First Semester Information
For all those starting a Master Program at the ITT, we look forward to welcoming you! Here is a link to helpful information for your semester start!