Natural Resources Management and Development (Master's program)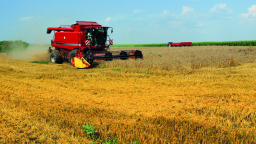 Global population, economic growth and on-going environmental deterioration put increasing pressure on the existing natural systems. Their ability to provide renewable resources such as food, water and energy is at risk and waning. This calls for specialists and leadership in order to develop and employ managerial, economical, governance, and technical solutions.
The profile of the Master's program is application-oriented. The aim is to educate experts in the field of natural resources management. This requires a diversification of their knowledge and leads to the capability of cross-linked thinking. The answer to complex environment related problems requires economic and managerial competencies more than classical technical knowledge.
The consolidation of different disciplines has not only a methodological dimension but also a cultural and a human one since interdisciplinary team work requires capacities of sharing knowledge and effective communication.

Therefore, the study objectives are focused on
achieving a consistent and fundamental understanding of natural and social systems as a basis for the sustainable management of renewable natural resources;
defining and analyzing the risks and problems related to inadequate resource uses (land use, overconsumption);
selecting and applying the appropriate analytical tools, proper policies and management measures in a given economic, cultural, legal and environmental context on national to local scales;
selecting and applying the available resources allocation mechanisms (economic, spatial and strategic planning, political negotiations) in a problem-solving/oriented manner;
managing projects and processes related to natural resources management;
communicating effectively in multi-stakeholder, intercultural environments with all strata of society;
Double Degree with Universidad Autónoma de San Luis Potosí
The two years double degree program is offered in Mexico and Germany with Spanish and English as languages of instruction. The basic concept of the program is that it is fully based on the two existing Master's programs offered by Universidad Autónoma de San Luis Potosí (UASLP), Mexico and Cologne University of Applied Sciencs; namely the Mexican program "Multidisciplinary Postgraduate Program on Environmental Sciences – PMPCA" and the German program "Natural Resources Management and Development".
At a Glance
| Category | Description |
| --- | --- |
| Program | Natural Resources Management and Development |
| Degree | Master of Science (M.Sc.) |
| Type of program | Full-time program |
| Beginning of program | Winter semester |
| Program duration | 4 semesters |
| Language of instruction | English |
| Campus | Deutz Campus |
| Restricted admission | No |
Natural Resources Management and Development
First Semester Information
For all those starting a Master Program at the ITT, we look forward to welcoming you! Here is a link to helpful information for your semester start!