Integrated Design Research (Master's program) – Program Content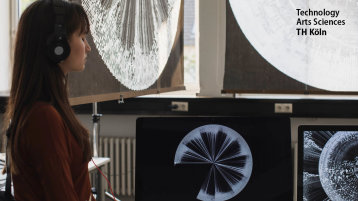 The Master's program in »Integrated Design Research« at Köln International School of Design goes beyond the traditional boundaries of design and combines interdisciplinary experiments with disciplinary excellence. In four thematic clusters, students will explore a unique field of expertise, discover new design perspectives, and incorporate many interdisciplinary elements.
KISD »Integrated Design Research« M.A. students pursue a transdisciplinary research approach that combines design issues with scientific methods. In line with their chosen thematic cluster, integrated design research projects are carried out that contribute to the study of design, its preconditions, contexts and effects from different perspectives.
Are you interested in the Master's program Integrated Design Research at KISD? You can find information about our study concept and the contents of the program here.