Juliane Ressel
M.Sc.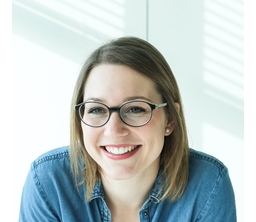 Campus Südstadt
Claudiusstraße 1
50678 Köln
Room D3.213 Mailing address
+49 221-8275-5123

juliane.ressel@th-koeln.de
Positions
Member of the Emerging Risk Group (ERG) at the University of Limerick

Speaker of the Doctoral Convention at TH Köln
Responsibilities
PhD student in cooperation with the University of Limerick, awarded a three-year sponsorship funded by the Mathilde-von-Mevissen program at TH Köln
Teaching disciplines
Temporary lecturer in Intercultural Management
Publications
Owens, Emer; Sheehan, Barry; Mullins, Martin; Cunneen, Martin; Ressel, Juliane; Castignani, German (2022): Explainable Artificial Intelligence (XAI) in Insurance. In: Risks: open access journal. Vol. 10, S. 230ff. (peer-reviewed/Open Access)
Jannusch, Tim; David-Spickermann, Florian; Shannon, Darren; Ressel, Juliane; Völler, Michaele; Murphy, Finbarr; Furxhi, Irini; Cunneen, Martin; Mullins, Martin (2021): Surveillance and Privacy – Beyond the Panopticon : An Exploration of 720-Degree Observation in Level 3 and 4 Vehicle Automation. In: Technology in Society : An International Journal. Vol. 66. (Open Access)
Pahl, Mathias; Domazet, Mirko; Ressel, Juliane (2020): Bedeutung und Zukunft des Industrieversicherungsmaklers in Deutschland. In: Mahnke, Alexander; Rohlfs, Torsten (Hrsg.): Betriebliches Risikomanagement und Industrieversicherung : Erfolgreiche Unternehmenssteuerung durch ein effektives Risiko- und Versicherungsmanagement. Wiesbaden: Springer Gabler Verlag, S. 297 - 318.
Talks
Is ChatGPT trustworthy? Exploring the notion of trustworthiness in conversational agents

Online Presentation at the "KBS Spring Seminar Series" by the Kemmy Business School (KBS) at the University of Limerick, Ireland

02.05.2023

Promoting a Trustworthy Adoption of Artificial Intelligence in the European Insurance Industry

Pitch for the insureNXT Innovators Award 2023, insureNXT 2023, Cologne

26.04.2023

Brave New Work: What ivwKöln students expect

Presentation at the ivwKöln New Year reception

13.01.2023

An Empirical Study on Career Expectations of Insurance Students and the Future of Work

27. Insurance Symposium on the Future of Work

24.11.2022

Trustworthy, ethical, fair - somehow or other? About the acceptance of algorithmic (insurance) decision-making

Keynote speech at the 13. ICIS user group conference, Wiesbaden

27.10.2022

"Conducting interviews? No problem", Interviewer Behaviour - learning from (my) mistakes

Talk at "5 to 12 - PhD time" by the Graduate Center at TH Köln

17.10.2022

The relationship between fairness and trust in promoting consumer acceptance of Artificial Intelligence in the European insurance industry

Online Presentation at the Annual Conference of the German Association for Insurance Science (DVfVW) e.V.

17.03.2022

Agenda

Adoption of Artificial Intelligence in the Insurance Sector: Creating a Governance Framework to ensure Consumer Protection

Online-Presentation at the Early Career Research Consortium of KI2021 - 44th German Conference on Artificial Intelligence

27.09.2021

Open Access Proceedings

Creating a Governance Framework for the Ethical use of AI in the Insurance Industry

Online-Presentation at KBS Spring Series of the Kemmy Business School (KBS) at University of Limerick

02.03.2021
Awards
insureNXT Innovators Award 2023 in the Category Science