ILIAS: teaching and learning platform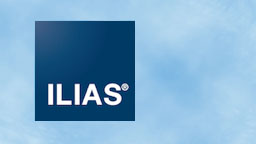 Next to Moodle, ILIAS is one of the most used open-source learning platforms in Germany. It assists teachers and students in communicating; sharing materials; and facilitating group work, tests and portfolios.
ILIAS SUPPORT AT TH KÖLN'S FACULTIES
In all faculties and institutes at TH Köln ILIAS administrators will support you.
Operational Tools for ILIAS
Via the subpage "Documentation for lecturers" (Documentation for Lecturers), the ILIAS help directory provides comprehensive guidelines on managing courses, groups, communication functions, reports on learning progress and data exchange. A direct link for particularly important functions such as wikis and forums is provided below.
Further useful information and reviews on designing teaching can be found on the sub-page "ILIAS in practice" (ILIAS in Practice). Tip: Numerous videos on how to use different functions can also be found on YouTube.
Forums and Chats
Chats and forums can be created on ILIAS. Please consult the instructions on the ILIAS help directory on forums and chats.
Wikis
The ILIAS help directory provides instructions on how to create wikis in ILIAS.
Blogs
ILIAS can also be used to create blogs that can be shared with and edited by other users. The ILIAS help directory provides information on how to create and edit blogs.
E-portfolios
This videocast by Timo van Treeck* explains how to use ILIAS to create portfolios.
(*TH Köln, competence team academic development)
Electronic tests
ILIAS can be used to prepare tests that consist of different types of questions (multiple choice, ordering, open answer). Please consult the ILIAS help directory for further information.