International Business (Master's program) – Career Options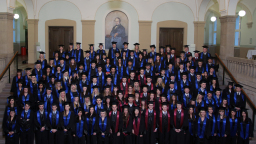 Globalization has significantly changed our business world. Companies of all sizes and across all sectors are searching for well-qualified and internationally experienced young professionals.
Graduates of our Master's program in International Business are well-prepared to meet this demand. The two-year program provides students with an opportunity to develop relevant personal and methodological skills and to gain up-to-date knowledge in international economics and business. Students learn to find and implement innovative and effective solutions even for complex problems.
Particularly versed in the field of international strategic management, our graduates are well-prepared to take up leadership positions in internationally operating companies and organizations around the world. The mandatory semester abroad is a great opportunity for our students to pave the way for a career in specific region of the world.