Dr. Ursula Hehl
Dr. phil.
Academy of Continuing Education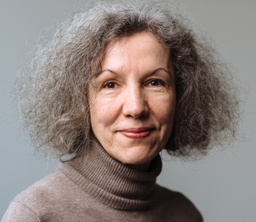 Campus Deutz
Betzdorfer Straße 2
50679 Köln
Room ZS 2-6a Mailing address
+49 221-8275-2919

ursula.hehl@th-koeln.de
Publications
Schlüsselkompetenz (Fremd-)Sprachenkompetenz

Ursula Hehl, 2013, Publisher: Mügge, Regina

The impact of the Common European Framework of Reference for Languages on teaching and assessment at the language centres of the universities of Bonn and Göttingen

Ursula Hehl, Nicole Kruczek, 2013, Publisher: Galaczi, E.D., Weir, C.J.

Mediation im Begleitband zum GeR: Neue Dimensionen der Handlungsorientierung und der Lernendenzentrierung in der Praxis fremdsprachlichen Unterrichts an Hochschulen

Ursula Hassel, Ursula Hehl, 2021, Publisher: AKS - Arbeitskreis der Sprachen an Hochschulen e.V.