Partner University of the Month (July 2021)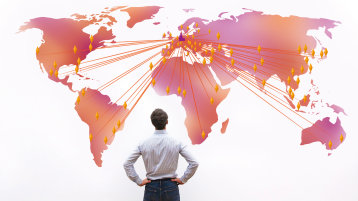 Last year we started with a new category - the partner universities of the month. Every month the Department of International Affairs introduced you to a European and a non-European partner university. In 2021 we will continue the series and introduce a European or non-European university partner on a monthly basis.
So let yourself be further inspired and follow us!
Now in the summer we are traveling south and visiting the Polytechnic University of Madrid.
Living student life to the fullest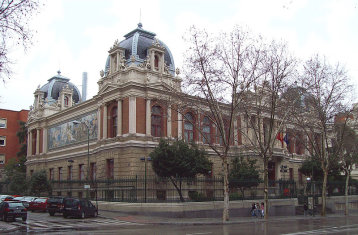 Is there anything studying and the TV series "Money Heist" have in common? Of course: the protagonists are rather short of money, enjoy their lives and listen to a mysterious professor. And both take place in Madrid.
Students of the TH Cologne of the Faculties of Cultural Studies, Architecture, Information, Media and Electrical Engineering, Civil Engineering and Environmental Technology, Process Engineering, Energy and Mechanical Systems as well as Computer Science and Engineering Science have the opportunity to get a taste of lecture hall air in the Spanish capital as part of an exchange. At our Partner University of the Month of July, the Technical University of Madrid (Universidad Politécnica de Madrid, UPM), around 35,000 students are enrolled in a wide variety of disciplines. TH Köln in particular cooperates with an institute called Technical University of Engineering and Industrial Design (Escuela Técnica Superior de Ingeniería y Diseño Industrial, ETSIDI), which is located on the edge of Madrid's old town.
The large number of cooperating faculties alone reflect the diverse study opportunities at UPM: Students get to choose between more than 40 different Bachelor's degree programs here. Fortunately, UPM offers a mentoring program for exchange students. Similar to the Karibu program at TH Köln, students from higher semesters look after the new students and help them navigate the university and the Jungla Urban. With such a powerful support network, you can easily take even the most demanding courses – after all, UPM is one of the leading technical universities in Spain. Answers to questions that arise in courses can be researched in one of the 17 university libraries. If you prefer a digital approach, look forward to more than 90,000 digitally available journals and monographs. UPM even takes digitalization a step further by sending students the exam results via SMS directly to their own mobile phone.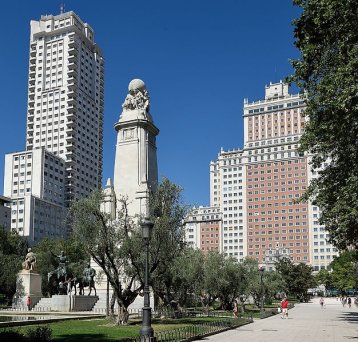 (Image: Tim Adams gemeinfrei auf Wikimedia)
Of course, in order to understand these SMS, scientific articles or course materials, a good command of the Spanish language is required. That is why UPM offers a wide range of language courses for international students. You can choose between a simple, study-accompanying language course in the evening, an intensive course before the start of studies including cultural additional program in Madrid or something in between. You will really be spoilt for choice. If by then you still feel not integrated into Madrilenian student life, why not join one of almost 200 student associations for sports, culture and music that are waiting at UPM? In addition, the university itself organizes various cultural events.
That does already sound like a lot to do? Well, this is partly due to the mentality of Madrid. The American writer Ernest Hemingway sums up life in the city perfectly: "I have never been to a city where there are fewer reasons to go to bed and, if I do go to bed, to sleep." It is not without reason that the oldest restaurant in the world still in operation is located here. The city is always alive. The air over well-known squares, such as the Plaza Mayor or at the Puerta del Sol, the geographical center of Madrid and the whole of Spain, is guaranteed to be filled with voices and the humming of the metropolis. In Parque de Berlín you can even admire a piece of the Berlin Wall. Should that be too boring, maybe the traditional arena Las Ventas is hosting a bullfight or one of the football first league clubs is currently playing for a championship. Some say Madrid does not have nightlife, as the day is simply extended over the nighttime in this city.
If you want to experience "la pura vida" in Madrid and excellent education at the same time, you should pack your bags as soon as possible – just maybe leave your red jumpsuit and the Dalí mask at home.
At a Glance
Name of University
Erasmus-Code
E MADRID05
Year of Foundation
1971
Type
public
Number of Students
35,000
Cooperation since
2016
Tuition Fee
not applicable within the Erasmus+ program
Application Deadlines

September 15, 2021 for the summer semester 2022

March 15, 2022 for the winter semester 2022/23
July 2021