Partner University of the Month (April 2021)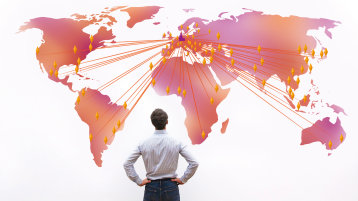 Last year we started with a new category - the partner universities of the month. Every month the Department of International Affairs introduced you to a European and a non-European partner university. In 2021 we will continue the series and introduce a European or non-European university partner on a monthly basis.
So let yourself be further inspired and follow us!
Our partner university of the Month for April is the Universidad Mayor in the Chilean capital Santiago de Chile.
Chill(e) out!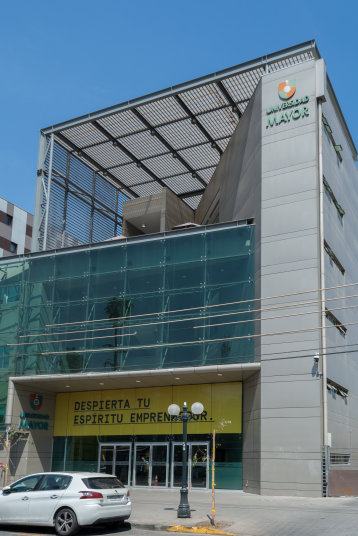 This private university in the capital of Chile has upheld values such as ethical behavior, corporate spirit, innovation, leadership quality and respect for cultural and social diversity for almost 35 years. Every year, hundreds of exchange students from all over the world come to study at UM, including students from the Faculties of Architecture, Information Science and Communication Studies, Business, Economics and Law as well as Civil Engineering and Environmental Technology at TH Köln.
This may sound like a wild combination of different topics, but it makes sense if you take a closer look at Universidad Mayor: around 20,000 students study here at 11 locations all over Santiago de Chile and one in Temuco, 600km south. There is hardly a topic UM does not teach. In order to facilitate arriving in Chile for exchange students, UM offers intensive Spanish courses before the start of the semester. In addition, there are many opportunities to meet local students. For example, recreational sports are very important. The university offers first-class sports facilities. The local Department for International Affairs also supports incoming students and organizes events such as Chilean cooking evenings, country exchange nights, excursions in Chile or city tours through Santiago. Even in times of the coronavirus, students are not left to themselves. UM has introduced an online campus for this purpose.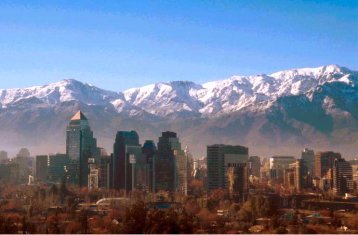 (Image: Cantus gemeinfrei auf Wikimedia)
Doing everything from home and not seeing Santiago de Chile, however, would be a terrible loss. With 8 million inhabitants in the metropolitan region, meaning almost half of the Chilean population lives here, Santiago is not only the political and cultural center of Chile, the city also looks back on an eventful history. The city panorama with the snow-capped peaks in the Andes is breathtaking. If you prefer the sea, a day at the beach with the extreme summer temperature peaks of Chile is only a 90-minute drive away. However, there is also a lot to do in Santiago itself. From spacious parks to the romantic Barrio Paris-Londres to the Barrio Bellavista, the nightlife district par excellence: Everyone will get their money's worth here. If the homesickness is too great for you, don't worry: as an immigrant country, Chile is shaped by various cultures, including German culture. Beer according to the Reinheitsgebot, sauerkraut or Berliners are anything but a rarity.
We call on everyone who wants to leave their comfort zone to get their adventure boots out of the basement, place sunglasses firmly on their nose and look forward to the diversity of this unique city!
At a Glance
Name of University
Year of Foundation
1988
Type
private
Number of Students
19,000
Cooperation since
2008
Tuition Fee
not applicable
Application Deadlines

Oktober 1, 2021 for the summer semester 2022

April 1, 2022 for the winter semester 2022/23

Brochure in English
Images from Universidad Mayor (UM)
April 2021