Partner Universities of the Month (June 2020)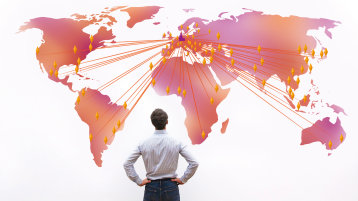 Beginning of the year: time for something new! We would like to start this year with a new section – the partner universities of the month. Every month, the Department of International Affairs will present one European and one non-European partner university. By presenting, we would like to inform you about the many possibilities you have when going abroad during your studies.
In June we will be presenting İstanbul Teknik Üniversitesi in Turkey and the Dongguk University in Seoul, South Korea.
Bridging two continents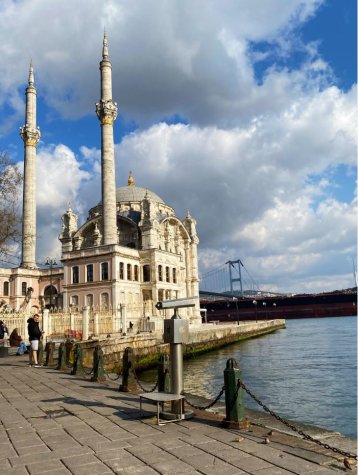 "If the world were a single state, Istanbul would be its capital" is what Napoleon Bonaparte is said to have said about Istanbul many hundreds of years ago. Even today, Istanbul, with its unique location on the Bosporus linking Europe and Asia, is still as a melting pot of nations and cultures.
Our partner university of the month of June is İstanbul Teknik Üniversitesi (ITÜ), the Istanbul University of Technology. Students from a wide range of technical programs at TH Köln have the opportunity to gain international experience in this unique metropolis within the framework of a partnership with one of the oldest technical universities in the world. Many other students from all over the world do so every year: In addition to the 40,000 students spread over five campuses throughout the city, ITÜ also maintains more than 140 international partnerships. Internationally, ITÜ is considered a beacon in the subjects of architecture and engineering.
However, those who only want to go to ITÜ because it looks good on their CV do not do justice to the urban environment it is embedded in. With its 14 million inhabitants, Istanbul is not only a center of science and research, but also an extraordinary melting pot of cultures. As one of the oldest cities in the world, there is a lot to see here, from the historic city center and fabulous mosques to the skyscrapers of the financial district, back to the Grand Bazaar, probably the oldest shopping mall in the world. If you like local specialties, the small alleys and numerous cafés, restaurants and stalls are guaranteed to get you your money's worth. Here, the scent of spices, teas or water pipes, which continue to be popular among the inhabitants of Istanbul, is practically behind every street corner.
Even apart from the culinary variety, Istanbul offers a rich cultural program with its countless historical sites, but also its contemporary theaters, concert halls, opera houses and museums. Furthermore, sports events are not to be missed here. No matter what you choose to do and where you go in Istanbul, there is one thing you will always find: Stray cats. The inhabitants of the city have fallen in love with them. Often, the cats are fed and cared for by residents of the surrounding neighborhood. The inhabitants even take them to the vet if needed.
A second thing you will always find in Istanbul is traffic. If you think that the traffic in and around Cologne is crazy, your standards will be completely reevaluated in Istanbul. Fortunately, as a student you have a relatively cheap public transport ticket and can use practically all trams, subways, buses, ferries and cable cars and thus get around easily in the city.
There is so much more to write about Istanbul that whole books have been filled with it. Still, every visitor will perceive this city himself from most different perspectives. Actually, one can only say: A journey says more than a thousand words.
At a Glance
Name of University
İstanbul Teknik Üniversitesi
Erasmus-Code
TR ISTANBU04
Year of Foundation
1773
Type
public
Number of Students
25,000
Tuition Fee
not applicable within the Erasmus+ program
Courses taught in English

The course directory for exchange students is available here --> Academic Offer.

Application Deadlines

September 15, 2020 for the summer semester 2021

March 15, 2021 for the winter semester 2021/22
강남 스타일 - Gangnam Style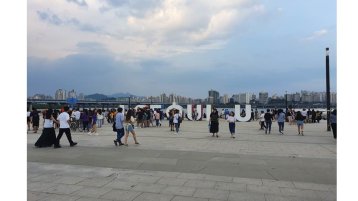 (Image: Nicole Keitel)
A few years ago, these were probably the only words we could somehow classify as Korean. Gangnam, a district of Seoul, and the accompanying song by PSY, with which the genre of K-Pop 2012 could finally gain a foothold in Germany. But there's so much more to the country. With its more than 50 million inhabitants, South Korea is an up-and-coming industrial nation and has also had a lasting impact on life in Germany through innovation and technology.
This month we present Dongguk University in Seoul, South Korea. The university was founded in 1906 by Buddhist pioneers. Today, around 16,000 students study at the private university following the Buddhist principles 智慧 "Wisdom", 慈悲 "Compassion" und 精進 "Endeavor. There is a clear reason for this: Dogguk University is one of the top 500 universities worldwide and even one of the top 100 universities in Asia. Since 2014, students of the Faculty of Business, Economics and Law have had the opportunity to experience what a semester abroad looks and feels like.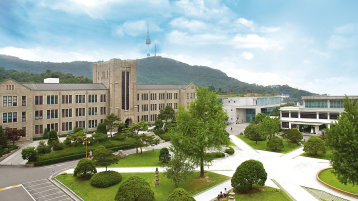 (Image: Dongguk University)
Seoul back in the university's founding years and Seoul in the 21st century are certainly two completely different worlds. Today, the modern metropolis is home to around 10 million people. That is about as many as in the Rhine-Ruhr metropolitan region. Worldwide, only the population density of the city of Paris is higher.
That sounds like a crazy urban jungle. Nevertheless, Seoul is a great place to live. The almost 20 subway lines and about 8,000 bus lines open up every single corner of the city. At the same time, Seoul offers countless parks and green spaces as well as its famous "Skygarden" (a greened former elevated road with cafés and parks running through the middle of the metropolis) and thus opportunities to relax from the hustle and bustle of the city. As the largest city in the country, Seoul is also the country's cultural, political and scientific center. Historical sightseeing attractions cost hardly any entrance fees, as the government wants to keep South Korea's history accessible and affordable for the public.
The university itself is located near the well-known nightlife districts of Hongdae and Itaewon. There is a lot to experience when it comes to culinary specialties, as for example Kimchi, a pickled and very hot spiced Chinese cabbage, served as a side dish to almost all main dishes. The campus is located near the Namsan Mountain and the tower of the same name in the Jung district, from which you can enjoy a view over the entire city. The mountain can easily be climbed on foot - or you can opt for the more comfortable version and take the cable car.
If you find Seoul too much to handle, the high-speed train will quickly take you to other parts of the country. Such a trip is absolutely worth the money, as although South Korea is not big in itself, the difference in nature and climate between the northern and southern regions is considerable. In order to be able to speak (near) perfect Korean when travelling, Dogguk University also offers language courses to its international students.
No matter whether you are a newcomer to Asia or a K-Pop veteran: there is something for everyone in South Korea. There is hardly a better place to experience the charm of this modern nation than Seoul.
At a Glance
Name of University
Dongguk University
Year of Foundation
1906
Type
private
Number of Students
16,000
Rankings 2019/20

QS World: #454

Center for World University Rankings (CWUR): #886

Cooperation since

2014

Tuition Fee

not applicable with student exchange with TH Köln

Application Deadlines

Exchange places of the Department of International Affairs:

October 1, 2020 for the summer semester 2021

April 1, 2021 for the winter semester 2021/22