DAAD-scholarship for students at universities of applied sciences: HAW.international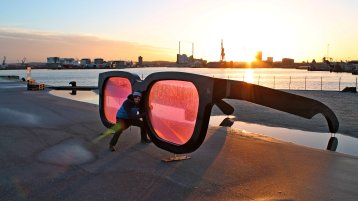 Would you like to study abroad for a semester or work on your thesis in another country? The German Academic Exchange Service (DAAD) supports students from universities of applied sciences with a new scholarship program.
Who is eligible?

In order to be able to apply, you must be enrolled in a Bachelor or Master program at TH Köln. Bachelor students must be at least in their second semester or in the second half of their first academic year.

What is supported?

The DAAD awards scholarships if you want to study abroad or if you are writing your thesis abroad.

What is the duration of the scholarship?
A thesis can be funded for one to six months.
A study abroad period can be funded for three to six months.

What do you get?
A monthly scholarship instalment. The amount depends on the target country. For France, for example, you would receive EUR 900 per month, for Japan EUR 1,275 per month.
Flat-rate travel allowance. The amount also depends on where you are going.
Health, accident and private liability insurance.
If you study abroad: Subsidy for tuition fees, if applicable. There is, however, a limit depending on the country of destination.
If you are writing a thesis: Grant for travel in the host country if it is related to your thesis.
If your spouse or partner accompanies you or your children, you can apply for additional family benefits.
When is the application deadline?

The deadlines for 2022 are:
February, 2022 for scholarships starting from July 2022
June 30, 2022 for scholarships starting from Nov. 2022
October 31, 2022 for scholarships starting from March 2023
Great, where do I find more information on the application?
Please apply directly with the DAAD.
November 2020