Job Opportunity for International Students of Gummersbach Campus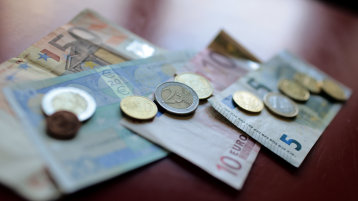 We are aware that many of you are in financial distress in this exceptional situation caused by Corona/ Covid-19, e.g. by the loss of your side-job. We would therefore like to draw your attention to an offer by the Caritas Oberberg in cooperation with the tutoring institute Übungsmeister, which can help you finance your studies.
You can register as a tutor for pupils in the Oberberg area as part of the initiative "Netzwerk Online-Nachhilfe in Corona-Zeiten". For this you will receive a salary and at the same time you will help school children who have problems with home schooling.
If you are interested in participating in this offer, please contact the tutoring institute Übungsmeister and mention the keyword "Caritas":
info@uebungsmeister.de, phone: + 49 (0) 1573-6382246.
Your contact person is Mr Daniel Khaliji.
In order to become a tutor, you should have a good command of German, enjoy dealing with children and young people and be able to explain well. If you speak little German but very good English, you can also contact the above address. In exceptional cases, tutoring in English is also possible.
Further information can be found on the right hand side.