TANDEM of the University of Cologne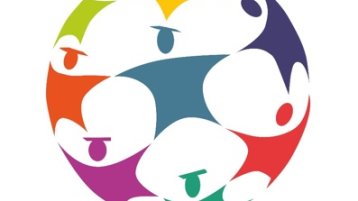 Your semester abroad is approaching and you would like to improve your language skills? The desired language course is already full? You don't have the time and financing to take a language course abroad? The solution: a flexible and free on-site service!
The TANDEM program of the University of Cologne is aimed at all students of Cologne universities who wish to learn, develop or pass on a new language or existing foreign language skills. The focus is on learning a language together - in mutual exchange, freely and creatively. By working in partnership, the participants gain much more than just language skills: Intercultural exchange gives you new perspectives on other cultures, insider information from your tandem partner as well as helpful tips and hints for a possible stay abroad.
Registration
If you are interested in participating in TANDEM, please register on the website of the University of Cologne
Language partnership TANDEM - a fall into the unknown?
Certainly not. It is undoubtedly a great challenge to take the learning of another language into your own hands, especially if you are used to learning under the guidance of a teacher. In contrast to typical classroom situations, you learn a foreign language in a one-to-one learning situation with a native speaker and decide for yourself which contents, topics and goals you would like to agree with your language partner.
There are no fixed rules, but a maximum of flexibility and variety; and so the motto "everything is possible" is very popular with students.
Every beginning is difficult. There is no doubt about that. But this should not discourage you. In advance, you should discuss your individual goals and needs with your future language partner in order to get a good start into the language partnership.
For example, you can:
practice conversation,
talk about selected topics,
correct errors,
offer suggestions for improvement or
carry out joint undertakings
The secret of a successful language partnership lies in the openness with which you pursue your wishes and goals, as well as the regularity with which you meet your language partner.
What happens after my registration?
In the TANDEM Portal you specify which language(s) you speak and which language(s) you are looking for. You then have two options:
You search for other students who speak the language(s) you are looking for and contact them directly.
You post which language(s) you speak so that other users can contact you.