Summer Schools – Jean Monnet Chair
The Jean Monnet Chair together with the Faculty of Business, Economics and Law offers summer schools on European studies. In these summer schools non-European students will meet European students at TH Köln and work together on current European economic issues in a setting of project- and research-based learning.
Two summer schools are being offered on a yearly base:
In Januar a two-weeks summer school is offered especially for Australian students from RMIT-University on "European Economy and Business". TH Köln students of a 6 ECTS course on "European Economy and Finance" will join classes.
In May/June a four weeks summer school for American and other non-European students is offered. This summer school offers two courses, one on "Global and European Trade" and one exposing students to the "European Business Environment". TH Köln students of a 6 ECTS course on "Global and European Trade" will join classes. This summer school is open to applications.

Past Summer Schools
Winter School 2018 Successfully Finished
This semester the TH Köln was happy to welcome students from the RMIT in Australia as well as students from Nizhny Novgorod, Russia. Apart from lectures, projects and exchanging ideas, the students could attend a special lecture by Mr. Willem Noë, EU Commission - DG NEAR on "The Past, Present and Future of the European Union". Furthermore field trips to companies in the area completed the European experience for the participants of the Winter School 2018.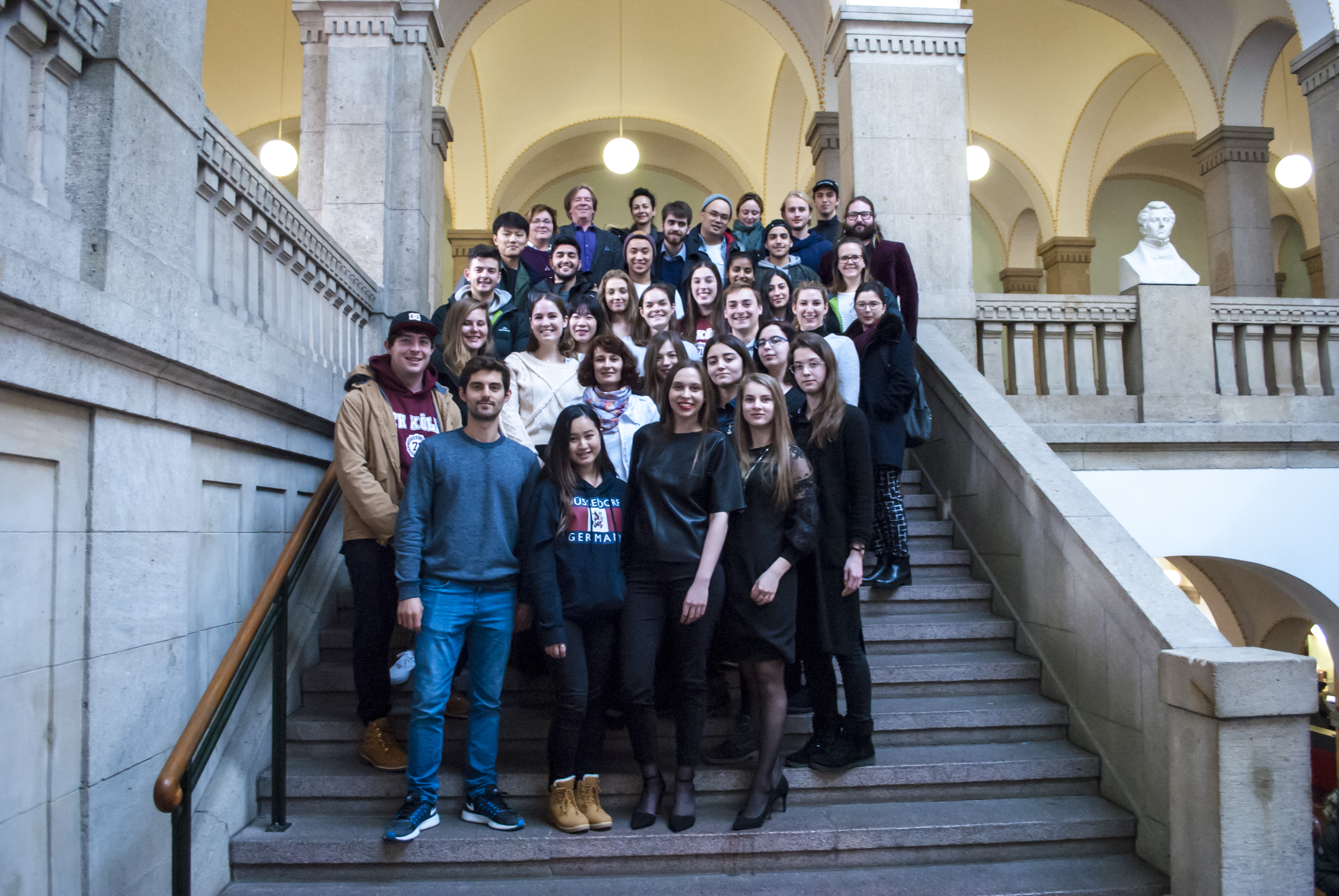 Summer School 2017
On May 15th the participants for the Summer School 2017 arrived at TH Köln from UNF Florida, USA, and Nizhny Novgorod, Russia, in order to take part in the Summer School program, lead by Prof. Dr. Sander. The students attended a wide-ranging program covering international trade and European business environment, as well as company visits and field trips in the area.
Winter School for RMIT University Successfully Finished
22 students from RMIT University attended Australian students attended the winter school regularly organized by the Jean Monnet Chair at TH Köln. Next to number of lectures from Professor Sander and many colleagues from TH Köln, the students have been exposed to the European cultural and business environment through various work visits. They also had th chance to collaborate and discuss with TH Köln students. Especially issues regarding the refugee crisis, BREXIT and the future of the single market were researched and discussed intensively.
​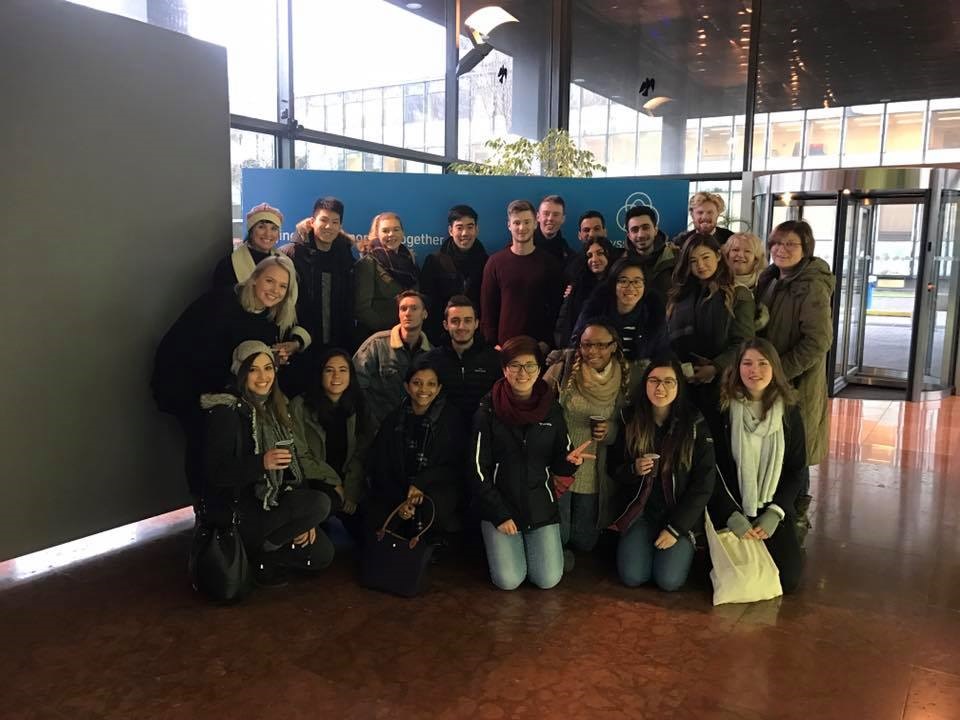 ​(Image: TH Köln)​
GETEUROPEAN Summer School Successfully Finished
Jointly with TH Köln students they have studied Global and European trade issues and the European business environment. A focus of their team research work was an in-depth analysis and discussion of the envisaged and controversially discussed Transatlantic Trade and Investment Partnership (T-TIP) between the USA and Europe. The classroom discussions have clearly revealed the different viewpoints from American and European students, but they also have shown how differences in preference and perception can be bridged in a constructive dialogue. A further highlight was the lecture by Mr. Willem Noë (top row on left) from the European Commission on the future of the European Union, which sparked intense discussions and – hopefully – deeper insights in the European policy affairs to non-European students.
From May 11 to June 6, 2015 32 participants from US-Universities are participating in the Summer School "Global and European Trade and European Business Environment" to work together with European students on European and global economic integration issue.
From January 5-16, 2015 27 Students from RMIT-University, Melbourne are visiting the Summer School "European Economy and Business Environment".