Electrical Engineering (Bachelor's program, Gummersbach Campus)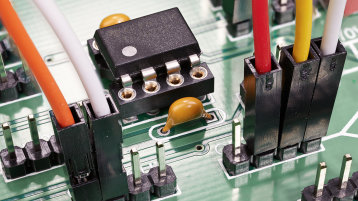 Students who study Electrical Engineering at undergraduate level at our Gummersbach Campus can qualify for the automation field.
Students benefit from the faculty's excellent relationship with the industry and have the opportunity to participate in cooperation projects. Among others, the faculty counts all German car makers among its partners.
Furhter information on the Bachelor's program in Electrical Engineering is available in German: Elektrotechnik (Bachelor, Campus Gummersbach)
At a Glance
Category
Description
Program

Electrical Engineering

Degree

Bachelor of Engineering (B.Eng.)

Type of program

Full-time program or part-time program

Beginning of program

Summer semester or winter semester

Program duration
Full-time program: 6 semesters or 7 semesters with internship
Part-time program: 9 semesters or 10 semesters with internship
Credits
180 ECTS credits
With internship: 210 ECTS credits
Language of instruction

German

Campus

Gummersbach Campus

Specializations

Automation

Restricted admission

No

Accreditation

internal accreditation based on system accredited standards, until Sep 30, 2026

Please note
Full-time program:
This Bachelor's program bears the title Engineering during the first year of the program.

At the end of the first year, students can opt for either one of the following three programs: General Mechanical Engineering, Electrical Engineering or Business Administration and Engineering.

Part-time program:
Please note that students enrolled in part-time programs are not eligible for BAföG.