TH Köln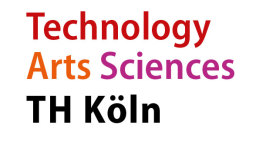 On September 1, 2015 Cologne University of Applied Sciences changed its name to Technische Hochschule Köln – abbreviated TH Köln. This name change is accompanied by a new logo and visual image, designed to make the ongoing development of our institution immediately recognizable.
For many years now, Cologne University of Applied Sciences has been a pioneer in regard to the innovation and change processes among Universities of Applied Sciences. This manifests itself in our research performance, our interdisciplinary thinking and our various national and international collaborations as well as in our understanding of teaching and learning.
Since the traditional idea of a University of Applied Sciences does no longer apply to our institution, we also want the advancement to be visible at first sight. We are not only setting a benchmark with our new name, we are also placing a demand on ourselves. We strive to create a place for researchbased learning and academic education while simultaneously facing the greatest challenges of our time through knowledge- and solution-oriented application of science. We see ourselves as a learning organization and aim to create an environment where enthusiasm, creativity, thinking and experience can unfold and evolve.
Contractual agreements
All existing contractual agreements with the Cologne University of Applied Sciences will remain in effect and unchanged under the new name TH Köln.
With this new name we wish to emphasize the rich potential inherent in our university: the diversity of our academic programs, our strength as a research institution and the interdisciplinary nature of our research profile, our innovative didactics and existing networks, the high level of our international collaborations and our intercultural understanding.
All of this requires space – space that we as TH Köln are consciously striving to create, as an open, lively organization that is willing to learn and grow. We see ourselves as a University of Technology, Arts and Sciences, for we are convinced that it is only through the interaction of diverse disciplines and strategies that science can become a force for positive change in business, culture and civil society.