Quiz Time!
Quiz , 21/11/2023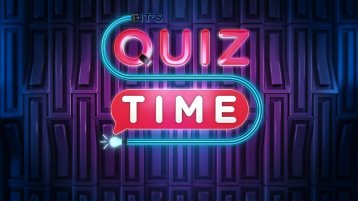 Our quiz is perfect for anyone who likes quizzes and is interested in English. Come along and put your general knowledge to the test.
At a Glance
When?
21/11/2023
19:30 to 21:30
add to my calendar

BEGIN:VCALENDAR VERSION:2.0 PRODID:-//hacksw/handcal//NONSGML v1.0//EN CALSCALE:GREGORIAN BEGIN:VEVENT LOCATION:Foyer\, Deutz campus DESCRIPTION: SUMMARY:Quiz Time! DTSTART:20231121T193000 DTEND:20231121T213000 DTSTAMP:20231207T034210 UID:6571310266675 END:VEVENT END:VCALENDAR
Where?
Foyer, Deutz campus
Series of events
Special Events
Academic coordinator
Lynne Lörler, Ani Hoffmann
Registration
No registration necessary - just come along.
Additional information
The quiz will be held in English and German.
Target group
students and staff of TH Köln
If you like quizzes and the English language, our quiz with Ani and Lynne is just the thing for you!
There are only two rules: no googling and have fun! There are 4 quiz rounds covering a range of topics. From music to science and art to history, we might not cover every topic under the sun, but there is sure to be something for everyone. Come and try your luck! Questions will be asked in German and English. Bring a team or create one on the evening with like-minded quizzers.
Drinks are not provided - but you are welcome to bring your own.