John-Baptist Naah Ngmaadaba
Dr. rer. nat.
Faculty of Spatial Development and Infrastructure Systems
Institute for Technology and Resources Management in the Tropics and Subtropics (ITT)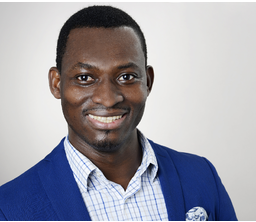 Campus Deutz
Betzdorfer Straße 2
50679 Köln
Mailing address
+49 221-8275-2059

john-baptist.naah@th-koeln.de
Office hours
Appointments only with prior arrangement per email or telephone.
Wednesday
Campus Deutz, Betzdorfer Str. 2, Altbau, Room KR1.06, Kalk
Positions
Responsibilities
Conducting data mining, data anaylsis and project management in the context of Africa.
Other information
Publications

Naah, J-B. S. N. 2020. Community-Level Analysis of Value Webs of Biomass-Based Resources: A Case Study among Local Actors in Ghana. Sustainability 2020, 12(4), 1644; https://doi.org/10.3390/su12041644.

Naah, J-B. S. N. 2020. Exploitation of ethnoecologically important wild trees by two ethnic groups in a community-based Hippopotamus Sanctuary in Northwestern Ghana. Journal of Environmental Management 255:109917. https://doi.org/10.1016/j.jenvman.2019.109917.

Naah, J-B. S. N. & Braun B. 2019. Local agro-pastoralists' perspectives on forage species diversity, habitat distributions, abundance trends and ecological drivers for sustainable livestock production in West Africa. Scientific Reports, 9: 1707. https://doi.org/10.1038/s41598-019-38636-1

Naah, J-B. S. N. 2018. Investigating criteria for valuation of forage resources by local agro-pastoralists in West Africa: Using quantitative ethnoecological approach. Journal of Ethnobiology and Ethnomedicine, 14: 62. https://doi.org/10.1186/s13002-018-0261-4

Naah, J-B. S. N., Guuroh R.T. & Anja L. 2017. Factors influencing local ecological knowledge of forage resources: Ethnobotanical evidence from West Africa's savannas. Journal of Environmental Management, 188. 297-307. https://doi.org/10.1016/j.jenvman.2016.11.064

Naah, J-B. S. N. &Hamhaber, J. 2015. Lighting up the villages: livelihood impacts of decentralized stand-alone solar photovoltaic electrification in rural northern Ghana. Journal of Natural Resources and Development, 5, 1–13. https://doi.org/10.5027/jnrd.v5i0.01

Naah, J-B. S. N. 2015. Evaluating impacts of distributed solar home systems in rural communities: Lessons learnt from Ghana Energy Development and Access Project in the Upper West Region of Ghana. Journal of Energy and Natural Resource Management 2(1):24-29. DOI: 10.26796/jenrm.v2i1.41.