Open consultation hours for refugees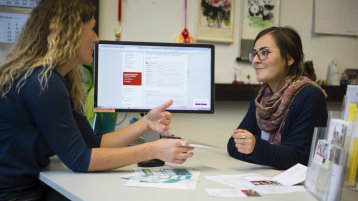 You have taken refuge in Germany and would like to study at TH Köln or improve your German language skills before studying? We can provide you with information on the necessary requirements and the application process. We will be happy to advise you!
Notes on open consultation
The Team International Degree-Seeking Students offers Open Zoom Consulation Hours for Refugees.
When?
Tuesdays: 2 p.m. - 4 p.m.

Please note that there will be no office hours between 15 July and 5 August. We will be back for you on 09.08.2022.
Where?
February 2022