EURAXESS Network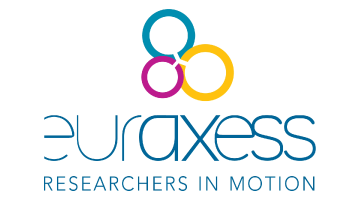 TH Köln joined the European initiative EURAXESS – Researchers in Motion as a EURAXESS Center in 2019. This initiative aims to facilitate mobility of scholars in Europe.
Scholars worldwide can find TH Köln using the EURAXESS Deutschland web portal, and TH Köln provides its advisory service for mobile scholars free of charge via this portal.
Within Germany, the national coordination office EURAXESS Deutschland offers workshops for research advisors from German universities and research institutions as well as networking opportunities with over 500 European EURAXESS Centers. Additionally, TH Köln can publish job vacancies at no charge via the web portal.