3D Animation for Film & Games (Master's program)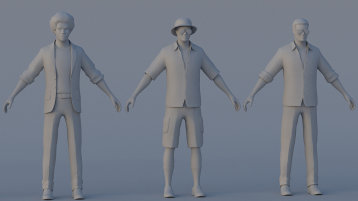 The cooperative study program of CGL and ifs internationale filmschule köln allows students to pursue their career in the media industry, while at the same time expanding their expertise in 3D animation in such areas as design, technology and dramaturgy. During the four semester-program students design and execute various animation projects for film, digital games or immersive technologies.
At a Glance
Category
Description
Program

3D Animation for Film & Games

Degree

Master of Arts (M.A.)

Type of program

Program parallel to professional employment

Beginning of program

Winter semester

Program duration

4 semesters

Credits

120 ECTS

Language of instruction

English

Campus

Mülheim Site

Restricted admission

No

Fees

Please visit Cologne Game Lab's website for detailed information on tuition fees.

Additional Information
Program-related aptitude test

The Master's program is a joint program of international filmschool cologne (ifs) and TH Köln.
For more information go to