ECiP 2019 Prague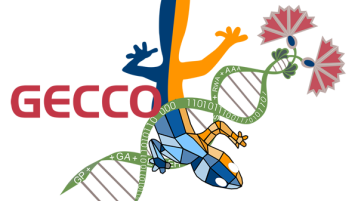 July 15th 2019
In the Evolutionary Computation in Practice (ECiP) track, well-known speakers with outstanding reputation in academia and industry present background and insider information on how to establish reliable cooperation with industrial partners. They actually run companies or are involved in cooperations between academia and industry.
If you attend, you will learn multiple ways to extend EC practice beyond the approaches found in textbooks. Experts in real-world optimization with decades of experience share their approaches to creating successful projects for real-world clients. Some of what they do is based on sound project management principles, and some is specific to our type of optimization projects.
A panel of experts describes a range of techniques you can use to identify, design, manage, and successfully complete an EA project for a client. If you are working in academia and are interested in managing industrial projects, you will receive valuable hints for your own research projects.
The GECCO ECiP track was established in 2005. It is organized by Bogdan Filipic (Josef Stefan Institute, Slovenia) and Thomas Bartz-Beielstein (Institute for Data Science, Engineering, and Analytics, Germany).
Sessions
Session 1 (S-1): Bridging the gap between academia and industry (Chair: Bogdan Filipic, Jozef Stefan Institute, Slovenia):
How to establish & continue cooperation with industrial partners.
Session 2 (S-2): "Real" real-world optimization (Chair: Jörg Stork, Institute for Data Science, Engineering, and Analytics, TH Köln, Germany):
Best practice. Talks & Discussions.
Session 3 (S-3): Ask the experts / Getting a job (Chair: Erik Goodman, BEACON Center for the Study of Evolution in Action, Michigan State University, USA):
What to do and what not to do.
Schedule

| Session | Time | Speaker | Title | Chair |
| --- | --- | --- | --- | --- |
| S-1 | 10:40 - 11:10 | Emma Hart, Nature-Inspired Intelligent Systems Group, Edinburgh Napier University | The Chameleon Researcher: Succeeding in Academia and Industry | B. Filipic |
| S-1 | 11:15 - 11:45 | Markus Wagner, School of Computer Science, University of Adelaide | Gaining Insights from Optimising Wave Energy Converters | B. Filipic |
| S-1 | 11:50 - 12:20 | Ronan Nugent, Springer | Publishing Your Research Work | B. Filipic |
| S-2 | 14:00 - 14:30 | Carlos Kavka, ESTECO SpA | Easy to Use and Efficient Optimization Tools in Industrial Engineering: A Strong Market Requirement | J. Stork |
| S-2 | 14:35 - 15:05 | Silvino Fernández Alzueta, Global R&D Division, ArcelorMittal | From Laboratory Development to Steelmaking Facility Scheduling: Defeating Skepticism | J. Stork |
| S-2 | 15:10 - 15:40 | Daniel Hein, Siemens Corporate Technology | Interpretable Control for Industrial Systems by Genetic Programming | J. Stork |
| S-3 | 16:10 - 16:40 | Thomas Bäck, Leiden Institute of Advanced Computer Science, Leiden University | On Evolutionary Algorithms for Industrial Optimization | E. Goodman |
| S-3 | 16:45 - 17:15 | Michael Affenzeller, Heuristic and Evolutionary Algorithms Lab, University of Applied Sciences Upper Austria | Evolutionary Computation Based Methods as Enabling Technologies for Prescriptive Analytics | E. Goodman |
| S-3 | 17:20 - 17:50 | | Panel Discussion | E. Goodman |
Acknowledgements
Dedicated to the discussion of issues related to the practical application of EC. This project has received funding from the European Union's Horizon 2020 research and innovation programme under grant agreement No 692286.