Juan Antonio Medina - Universidad Politécnica de Valencia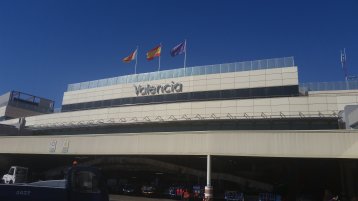 Valencia, Spanien - 2016
Double Degree


My stay in Valencia
In one word: awesome! This is how my experience in Valencia was.

Starting with the serious matters, the facilities at Polytechnic University of Valencia (UPV) are amazing. The people in the international office were always willing to help and I have to say I did not have any single issue with the enrollment or any other administrative procedure. I also had the help of David, the mentor UPV assigned for me. He was very useful every time I needed him, and it was also a nice way to get in contact with the locals.
Regarding lectures, there are many options and you will have to read carefully the description of the curriculum before choosing which classes to attend. This is easily available at the webpage and it will keep you aware about what are you getting into. There are many areas to choose and none of them are mandatory so you could choose from lectures in telematics, RF, optical systems, etc. You may also have to choose classes that you do not like that much but, isn't it like this in every study plan?
Options also depends on the language. Most of the classes are offered in Spanish and English, but not all of them, so be careful. I had all my classes in Spanish, because it is my mother tongue, so I cannot give a rich feedback about the classes held in English. Nevertheless, from other students I heard that, apart from the quite strong accent that some professors may have, everything was fine.
UPV also offers tremendous cultural and sport services. With a small fee, you will have access to services such as yoga classes, tennis courts, gym, swimming pool (extra fee), etc. Everything in the same campus, which is quite big and has also some cafes, parks, little climbing area and even a barber shop. Plenty of places for studying are also available. Some examples are the central library, study rooms at the faculty buildings and "La casa del alumno" (student's house), where you could find a place to study, work in groups, chill…
Enough about university stuff… let's talk about life in Valencia (out of university).
Since it is mostly sunny, you will love the weather. In summer it can be very hot (~40°) but with the beach being couple of minutes away, who would complain? Valencia is not very big so you could easily go around by bike, making it easier and healthier going from one place to another. There are city bikes for an affordable price. In fact, when compared with almost every city in Germany, prices of rent, goods and services are lower, which is also nice.
Party is great! There are options for everyone, and being Valencia a city full of students, fun is available from Monday to Sunday. Also, if you are looking for a place where you can experience this cultural exchange that will definitively enrich your mindset, Valencia is a perfect candidate. It was for me a life-changing experience, even after being an international student here in Germany. I made friends from at least 10 different countries, which made every meeting, dinner, party, beer pong contest (yes, every Monday), etc. a wonderful experience. In my own house, we were 4 people with 4 different nationalities! I'm not joking when I say it was diverse. If Spanish is not "your thing" you can always find people who speak English, mainly among students, but I would invite you to take the opportunity to improve your language skills. You will definitively find many people doing the same, so you won't be alone. Even for a Spanish-speaker like me, it could be useful. Now I can go to Poland and say "Czesc piekna" ;).
Conclusions?
Valencia is a wonderful city with a wonderful weather and full of wonderful people. If you are lucky as I was, you will meet people that will be in your heart forever and you will have the time of your life! In addition, if you are enrolled in a double-degree program (as I was), you will get a second master's degree from one of the best ranked universities in Spain. Should I say more?
März 2017