Improving access to health care for intersex and transgender people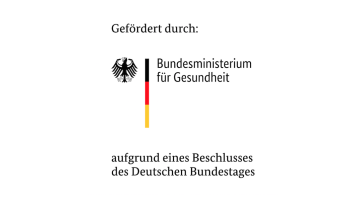 The project investigates discrimination of intersex and transgender people in health care and develops and evaluates digital tools for health professionals with the aim to reduce barriers in access to health care.
The project aims to reduce experiences of discrimination and psychosocial burdens on intersex and transgender persons in health care and to remove these specific barriers to health care access. To this end, the care situation, needs and experiences of intersex and transgender persons as well as the needs of health professionals concerning the reduction of discrimination in the health care system will be examined and analysed. Subsequently an interactive, web-based self-learn environment for health professionals will be developed, tested and implemented, which will be freely available for use online after completion of the project.
At a Glance
Category
Description
Research project

Improving access to health care for intersex and transgender people

Administration

Prof. Dr. Petra Werner

Staff page
Faculty

Faculty of Information and Communication Sciences

More
Institute
Institute of Information Management
Institute of Information Science
Research Center 'Digital Technologies and Social Services' (DITES) More
Partners

Prof. Dr. Christian Kohls

Staff page
Sponsors

Federal Ministry of Health

More
Duration

2019 - 2022

External Partner

Prof. Dr. Gabriele Dennert, FH Dortmund (Principal Investigator)

More
External Partner

Kliniken Köln

More