Institute of Applied Materials
The main focus at the Institute of Applied Materials, which is called the "Institut für Werkstoffanwendung" in German and goes by the acronym "IWA", is knowledge transfer in the area of applied materials
Right from the start when it was founded, IWA has provided students with knowledge in the most important testing procedures and particulars in materials science. IWA covers the entire spectrum of materials engineering from preparing to testing to characterizing.
Disciplines
Materials engineering is an interdisciplinary field that deals with researching and developing materials that are used to manufacture technical components.
Materials are classified in: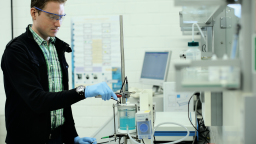 Metallic Materials: Iron, steel, and non-ferrous metals
These materials are dealt with by Prof. Hagen specializing in corrosion, Prof. Hölscher specializing in forming technology, Prof. Langenbahn specializing in welding, and Prof. Krug specializing in materials in automotive engineering.
Non-Metallic Inorganic Materials: Ceramics and Glass
These materials are dealt with by Prof. Böhmer specializing in novel materials.
Polymers and Composites
These materials are dealt with by Prof. Bonnet specializing in polymer engineering.
Furthermore, Prof. Benke is active in the area Engineering Mechanics and Materials Mechanics.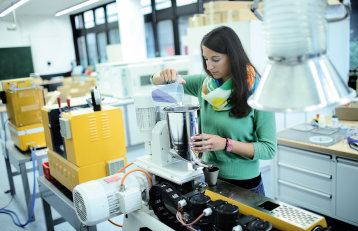 Novel Materials
Research in novel materials at IWA deals with describing technical ceramics and modern composites especially with respect to surface technology. Main focus points are economic production processes and application areas.
 
Polymer Engineering
Polymer engineering deals with research and applications of the physical properties of polymers. The main aims of polymer engineering are to select and optimize plastics for specific applications, optimize their processing, and design plastic-appropriate technical components.
Materials Mechanics
Materials mechanics deals with simulating the processing and manufacturing of materials and numerical micromechanics.