DITES | Research Agenda
The investigation of ethical, legal and social questions is of great importance here. The research center has access to a broad and excellent expertise in legal and technical aspects of information security and data protection, ethical reflection and the social science driven empirical analysis of social implications.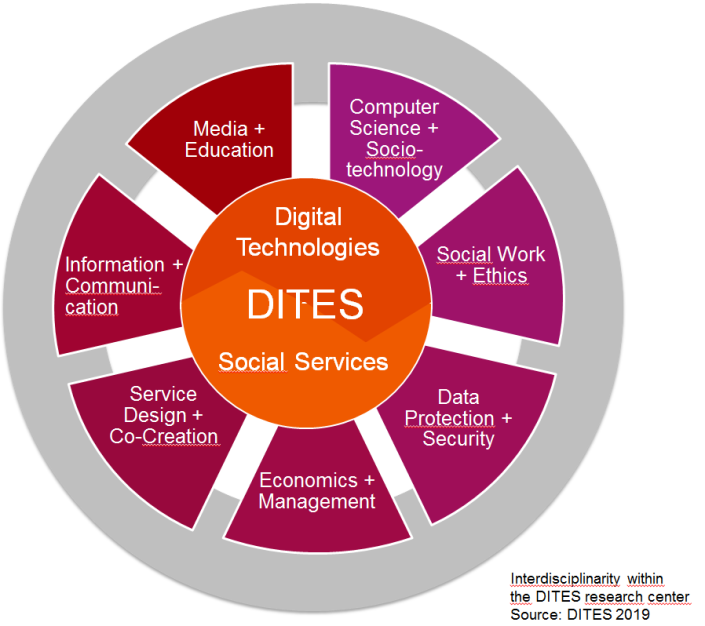 Our research group furthermore draws on strong competences in regard to conceptional design decisions from service design to organisational issues, adaptive process-design and the configuration of information and technology architecture – not to forget the appropriate design of socio-technical systems and technology-related education as well as methods to generalize good practice and transfer of findings using design patterns and maturity models.
The DITES research agenda aims at conducting various undertakings including diverse digital technologies which already are (or might be in the future) used in social services as means for work and/or organisational technology. The following areas of technology are seen as especially relevant in this context:
Communication technologies and applications (specialist-software, software as a service, …)
Social network platforms (communities for knowledge-transfer and self-help),
Simulations, business
Analytics and Big Data
Mobile computing / wearables / ubiquitous computing / Internet of Things
Avatars and robotics (the latter especially in the area of care and assistance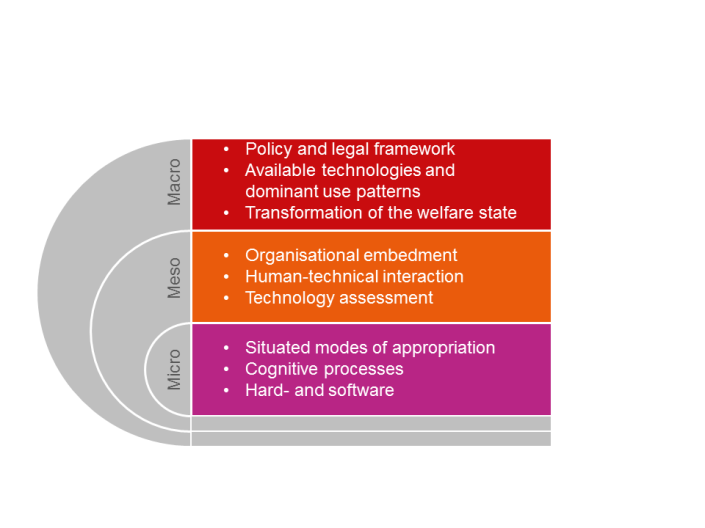 (Image: DITES 2023)
While individual projects conducted by the Research Center will address specific technologies, it is intended to scope technologies more broadly also, looking at their interlacing and convergences. As such research topics can be arranged along their granular dimensions from micro, via meso to macro level.