Panel Discussion: Negotiating Across Cultures
Podiumsdiskussion/Panel Discussion, 14. Januar 2017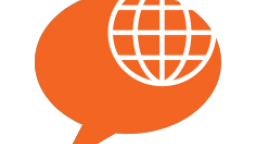 We are pleased to invite you to a panel discussion of leading professionals in the fields of international business, marketing and brand management, and technology organized by our course Negotiating Across Cultures and their lecturer Bryn Vertesi.
Auf einen Blick
Panel Discussion: Negotiating Across Cultures
Podiumsdiskussion/Panel Discussion
Wann?
14. Januar 2017
13.00 Uhr bis 15.00 Uhr
Wo?
Campus Südstadt
Claudiusstraße 1
Rotunde
Anmeldung
If you wish to attend the panel discussion, please send an e-mail to sprachlernzentrum@th-koeln.de stating 'Panel NAC' in the subject line, by Monday, January 9, 2017.

Weitere Informationen
"Negotiating Across Cultures" (NAC) is a faculty-specific language course organized by the Language Learning Center at TH Köln in which participants develop the language and intercultural skills that are needed for managing negotiation situations in the everyday work of an internationally oriented company or a working environment in the English-speaking world.

The panel will be sharing their challenges and successes around intercultural business and cross-cultural negotiation. At the end of the panel, there will be a question and answer section, where the audience will have the opportunity to ask their own questions.
The panel
Education: Received a BM in Vocal Performance from the Indiana University School of Music (USA) and MM in Vocal Performance from Miami University, Oxford (USA); Certified in Public Speaking from Image Improve and the Miss America Organization
Experience: Co-founder and Project Manager at NodeSymphony Web Strategy and Development; Project Manager at Trellon Web Consulting and Development Firm (USA); Recipient of the President of the United States Volunteer Service Award; Spokesperson for the American Diabetes Association and the Indiana University Alumni Association; Miss Indiana Title-holder 2003 and Miss America Top Ten Finalist
Current Position: CEO, Co-founder and Member of the international opera band THE CAST; Lecturer at the TH Köln for the course on Negotiating Across Cultures; Regular presenter at international conferences on the topics of Management and International Client Relations
(Bild: privat)
Education: Studied Communication Economics in Bonn
Experience: Advertising consultant for companies like JACK WOLFSKIN; Marketing Manager for Vapiano International; Marketing Director for Frankfurter Allgemeine Forum
Current Position: Marketing Manager for Pizza Hut Delivery (Germany)
(Bild: privat)
Education: Holds an MBA from Mannheim Business School in Germany and a Bachelor of Commerce from Ryerson University in Toronto, Canada.
Experience: Has held a diversity of roles including project management, international business development, marketing and general management; brings more than 12 years of strategic marketing, technology and management experience, spanning classic enterprise environments as well as the digital startup scene
Current Position: Entrepreneur, consultant and advisor to multiple startup initiatives; Head of Marketing in the alumni-based Mannheim Business Angels, a network matching the supply and demand for seed-capital between startups and angel-investors
(Bild: privat)
Jeffrey A. "jam" McGuire—Evangelist, Developer Relations at Acquia—is a business evangelist with a strong following at the intersection of open source software, business, and culture. A charismatic communicator and storyteller, he is a frequent keynote speaker at events around the world. He writes and speaks about the intersection of technology, community, business, and humans on weekly podcasts and on the web. He brings experience to the table in open source enterprise IT and deep relationships in open source communities around the world.
(Bild: privat)
Education: Studied Sociology and Philosophy at the University of British Columbia (Canada); Studied Music at Indiana University and the University of Cincinnati's College-Conservatory of Music (USA)
Experience: Lead Project Manager for Trellon Web Consulting Firm; Chief Technical Officer for Five Rings Web Consulting and Development Firm; Has worked with companies such as Oxfam International, United Way International and the Mozilla Foundation
Current Position: Technical Architect for Forum One (USA and Germany)