Can Gaming be a Sport? The Implications of Digital Competitiveness
Panel Discussion followed by a Question-and-Answer Session, 05. Juli 2018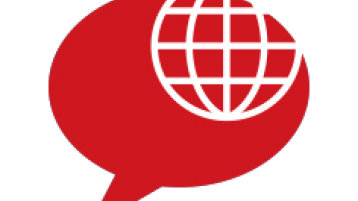 The growing popularity of competitive gaming gives rise to pedagogical concerns and questions. Social Sciences professors and lecturers who are at the same time participants in English courses for the staff of TH Köln will discuss these questions in a panel organized by the Language Learning Center as a new contribution to the series International Talks.
Auf einen Blick
Can Gaming be a Sport? The Implications of Digital Competitiveness
Panel Discussion followed by a Question-and-Answer Session
Wann?
05. Juli 2018
14.00 Uhr bis 16.00 Uhr
Wo?
Campus Südstadt, Fakultät für Angewandte Sozialwissenschaften, Bildungswerkstatt
Veranstaltungsreihe
International Talks

In the International Talks you meet personalities from science, academia, politics, business and society who work in international and intercultural contexts. The international talk given by one or more individuals on an issue of topical relevance is followed by a question-and-answer session which gives you the chance to exchange ideas with experts in the field.
Anmeldung
Bitte nutzen Sie das Anmeldeformular für Ihre verbindliche Online-Anmeldung. Die Teilnahme an dieser Veranstaltung kann für Hochschulbeschäftigte als Dienstzeit angerechnet werden. Zum Anmeldeformular
Weitere Informationen
Panel discussion including a question-and-answer session followed by video and poster presentations. Refreshments and snacks will be served after the Q&A session.

This panel discussion and the following video and poster presentations are final projects for lecturers and professors at the Faculty of Social Sciences of TH Köln who have participated in the language courses English for Social Sciences Lecturers offered by the Language Learning Center in cooperation with the Team Staff Development and Recruitment (Team 9.3 Personalentwicklung und Personalgewinnung). Participants of the language course English for Social Workers and students at Cologne Game Lab have also been invited to make contributions to this event.

The format of this International Talk allows all participants to use their skills and share their knowledge; they can be experts and learners at the same time.

Zielgruppe
Studierende und Beschäftigte der TH Köln
More and more people are gaming. Within Germany over 80 % of boys between 12 and 18 years old play either daily or several times a week. While the numbers of female players in this age group have not yet reached these levels, they are also on the rise. And this new digital generation will continue to game as they get older.

One of the intriguing aspects of gaming is the fact that it is not necessarily a solitary experience: Many of the most popular games include social and competitive aspects. This raises several pedagogical concerns. When it comes to competitive behavior in sports, there are strong regulations for fair play. In online gaming, however, there is rarely a trainer present. Instead the rules of action are set by algorithms, and the code of conduct is developed by profit-driven companies. How can values like youth protection and child welfare be upheld in this environment, and what would be the possible consequences, should the Olympic Committee decide to accept competitive video gaming as a new discipline for the Olympic Games? The panel will openly debate these and many other questions, discussing not only the status quo in gaming, but also potential benefits and risks from an educational perspective.
The Panellists
Friederike Siller is a professor for Media Education at the University of Applied Sciences Cologne. She holds a Ph.D. in Education from the University of Mainz, where she was assistant professor from 2012 to 2014. She has also worked as managing director of a search engine for children, fragFINN e.V., and project manager at an NGO for youth protection, the Association for Voluntary Self-Regulation of Digital Media Service Providers (FSM e.V.). Her research interests are in the field of children and digital media; media literacy; children's rights in the digital world; online chances and risks for young people; privacy and safety.
(Bild: André Weßel)
André Weßel holds master's degrees in Media Science and Political Science, as well as Education and Management in Social Work. He has more than ten years of professional experience in the higher education sector and has been working in various areas of social work for more than 15 years. He currently works as a research fellow at the Institute for Media Research and Media Education at Cologne University of Applied Sciences. He also works a social worker specialising in the inclusion of people with special needs at miteinander leben e.V. For as long as he can remember, André Weßel has been fascinated by games of all kinds. Today he is especially interested in digital games, both in their theoretical and practical usage. His scientific interest in the field of digital gaming culture lies primarily in the related ethical issues, the educational potential of digital games, their use in various educational contexts, and their relevance for social inclusion processes.
(Bild: Maike Groen)
After Maike Groen finished her studies on sociology and education, she kicked off her professional career as a social worker, with participatory education projects among adolescents. When she returned to academia, she used the change to combine her passions: working with young people, digital games and scientific research. At the Institute of Media Education and Media Research at the TH Cologne she is for example responsible for the Website "Digitale-Spielewelten. de". She is currently pursuing a PhD about eSports as a youth culture and has in that context served as an expert to the DOSB (German Olympic Sports Committee) and the DFB (German Soccer Association).