Semester Trip to Hamburg
Culture, 29/11/2019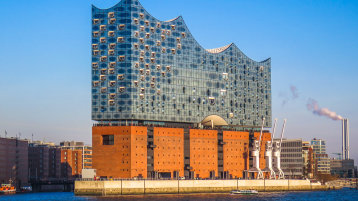 Our annual excursion is one of the semester highlights. We will travel to Hamburg - the gate to the world - for four days: Bus trip, accommodation, breakfast and sightseeing included - Participation fee € 90
At a Glance
Semester Trip to Hamburg
Culture
When?
29/11/2019 till 02/12/2019
07.30 till 18.00
Where?
Bus trip from Cologne to Hamburg
Costs
Participation fee: 90 €
Series of events
Registration
Registration starts on October 10, 2019 at 10:00 am at the Department of International Affairs
Event is available to TH Köln students only.

If you cannot participate in an event after all, please inform us at least 2 weeks in advance. After that, we will only be able to reimburse your participation fee if you submit a medical certificate!

Organized by
Department of International Affairs
Our annual excursion is one of the semester highlights. We will travel to Hamburg - the gate to the world - for four days and stay in a youth hostel with shared rooms. We will take a guided tour through the city to get a first overview of the most important sites as well as a tour on a ship in the harbour. We will discover the Container Harbour with you and will be introduced to the secrets of chocolate: Chocoversum.
Of course you will also have leisure time to discover the city's multicultural atmosphere on your own, to visit historical sites, to enjoy the night life, etc. .