Funding Opportunities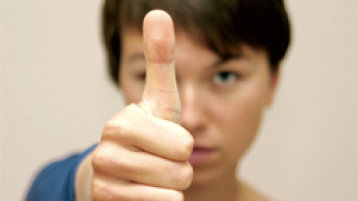 Funding programs for young scientific researchers contribute to a substantial improvement in the conditions for postgraduate studies. Therefore, TH Köln also offers an internal support program in addition to information on the external funding options
Internal Funding Opportunities
Further information and applications for the internal funding programs can be obtained from the links below or on request from Graduate Center.
Travel grants for conferences
Within the scope of the promotion of young researchers, TH Köln awards financial support for a better network within the Scientific Community. If you give a speech at a conference within your doctoral program, you are able to apply for an allowance of travel costs up to 500 € per year. You will need a supervision agreement for the application and contact the service desk of Graduate Center.
Proofreading and editing service for English scientific articles
With the new funding program, TH Köln grants its doctoral researchers support for financing proofreading and editing of scientific articles in English language.
More information including funding conditions and application form can be found in the information leaflet.

Abstract proofreading service
All doctoral researchers have the opportunity to send their abstracts for proofreading to qualified translators of TH Köln. The most important prerequisite for using this service, is either to be enrolled at TH Köln and a university for the doctorate procedure, or to be employed by TH Köln as a research assistant. If there is interest, just contact Graduate Center service desk of TH Köln.
Grants for publications
TH Köln offers publication allowances for print costs regarding a publication in a journal or your dissertation thesis. A condition for making such request is either to be enrolled at TH Köln and a university for the doctorate procedure, or to be employed by TH Köln as a research assistant. You can get further information concerning travel grants at Graduate Center service desk or directly at the department of Planning and Controlling (sylvia.schlueter@th-koeln.de).
External Funding Opportunities
Scholarship information broschure
The broschure "Funding Opportunities for Early-Stage Researchers. Doctoral and Postdoctoral Scholarship Programs" offers a broad overview of multiple funding opportunities for doctoral researchers. It compiles general and important information about funding possibilities and preconditions for a number of scholarship programs, as well as contacts and corresponding links to websites with further information.
The broschure is created by Graduate Center of TH Köln and offers, without claiming to be exhaustive, an overview of various possibilities to fund doctoral and postdoctoral research.
DAAD - scholarships
International doctoral researchers can apply for scholarships at numerous institutions. The extensive DAAD scholarship database for foreign students, graduates and researchers offers a wide range of scholarships and additional information.
M
M