Portuguese? Chinese? Arabic? Survey for students and staff of TH Köln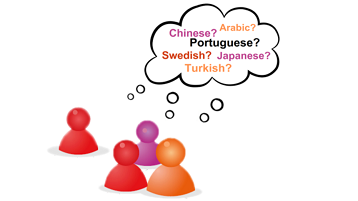 Your opinion counts! What languages would you like to learn? What can be done to optimize the existing program offered by the Language Learning Center? How would you rate the information and communication services provided by our university? Take part in our survey and help to develop a language policy for TH Köln.
The surveys are open from November 13 to December 6, 2023.
We are looking forward to receiving your feedback!
November 2023