Master's Students Workhop: PIONEERing Solutions for the Smart City
Online Workshop for Master's students, 15/04/2021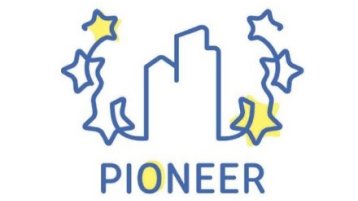 The PIONEER Alliance, formed by six European universities from six countries, aims at advancing cutting-edge knowledge and innovation for addressing current and future cities' and urban citizens' needs. On April 15, it will stage its very first student workshop "PIONEERing Solutions for the Smart City" inviting interested students and scientist to gain new insights in a variety of disciplines.
At a Glance
Student Workshop: PIONEERing Solutions for the Smart City
Online Workshop for Master's students
When?
15/04/2021
11:00 till 14:00
Academic coordinator
Anchorman: Stergios Mavromatis (National Technical University of Athens / NTUA)
Organized by
National Technical University Of Athens (NTUA)
Additional information
Master's students from universities of six European countries will present their ideas and research on the following topics:

- Civil engineering for carbon-neutral urban areas
- Safety, security and risk management for resilient cities
- Technology enhanced solutions for smart cities
- Service design for future sustainable cities
- Circular economy for urban cities
- Sustainable urban life and tourism
Please visit the following website for a detailed agenda and to register for the workshop.