Online consultation hours: Internship Abroad
Zoom Consultation Hours, 13/06/2023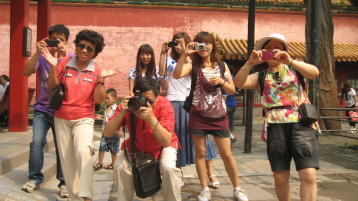 Are you interested in an internship abroad? We are happy to advise you every Tuesday morning on funding opportunities, but also on all other questions that arise before, during or after your internship abroad.
At a Glance
Online consultation hours: Internship Abroad
Zoom Consultation Hours
When?
13/06/2023
10:00 to 12:00
add to my calendar

BEGIN:VCALENDAR VERSION:2.0 PRODID:-//hacksw/handcal//NONSGML v1.0//EN CALSCALE:GREGORIAN BEGIN:VEVENT LOCATION:Online via Zoom (Meeting ID: 890 0516 0541) with password 280943 under the following link: DESCRIPTION: SUMMARY:Online consultation hours: Internship Abroad DTSTART:20230613T100000 DTEND:20230613T120000 DTSTAMP:20230605T184918 UID:647e120ea4268 END:VEVENT END:VCALENDAR
Registration
No registration necessary. The personal consultation takes place without an appointment.
Organized by
Team International Mobility - Department of International Affairs
Additional information
Please allow sufficient waiting time. We ask for your patience.