Online consultation hours for Incomings Exchange
Zoom Consultation Hours, 06/06/2023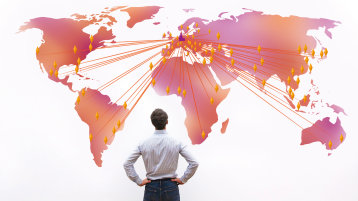 Are you already looking forward to your stay abroad as an exchange student at the TH Köln? Are you curious about making new friends and getting to know the TH Köln, but you still have a lot of unanswered organisational questions? Every Tuesday morning you have the opportunity to get advice on Zoom.
At a Glance
Online consultation hours for Incomings Exchange
Zoom Consultation Hours
When?
06/06/2023
10:00 to 12:00
add to my calendar

BEGIN:VCALENDAR VERSION:2.0 PRODID:-//hacksw/handcal//NONSGML v1.0//EN CALSCALE:GREGORIAN BEGIN:VEVENT LOCATION:Online via Zoom (Meeting ID: 861 6116 0292) with password 021419 under the following link: DESCRIPTION: SUMMARY:Online consultation hours for Incomings Exchange DTSTART:20230606T100000 DTEND:20230606T120000 DTSTAMP:20230604T063735 UID:647c150f7f778 END:VEVENT END:VCALENDAR
Registration
No registration necessary. The personal consultation takes place without an appointment.
Organized by
Team International Mobility - Department of International Affairs
Additional information
Please allow sufficient waiting time. We ask for your patience.