Health Insurance for International Students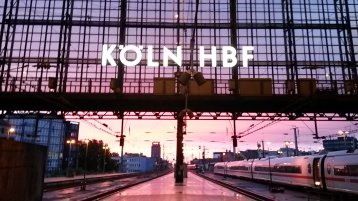 Every student in Germany needs to have health insurance (no travel health insurance) in order to be officially enrolled. In Germany there are two kinds of health insurance, statutory/public and private.
Health Insurance explained in simple terms
The Krankenkasse-Zentrale explains the health system in Germany on its websites in 40 languages.
Basically, up until you are 30 years old or until your 14th term of study you must have statutory/public health insurance. Private health insurance is only allowed in exceptional cases. Please note: once you take out private health insurance you cannot revert to public health insurance during your studies.
With some countries, such as members of the European Union and the European Economic Area, Germany has a social security agreement. As long as you have statutory/public health insurance at home you can get this insurance coverage approved by a statutory/public health insurance company in Germany. But make sure you clarify at home which documents you will need to take with you! For students this is usually a European health insurance card (EHIC). Your insurance company will usually issue the EHIC free of charge. Go to a statutory/public health insurance in Germany, show your EHIC card and ask for the exemption from health insurance in Germany. TH Köln needs this document for your enrollment.
It is possible that your insurance will not cover all costs in Germany. Before you enter the country make sure you know exactly what services you are entitled to in Germany. If you do not have health insurance at home, you still have to insure yourself in Germany - just like all other students.
We do recommend taking on a statutory/public health insurance if you are under the age of 30. This insurance currently costs approx. €90 per month. The benefit is: We are sure that you have good health insurance that covers anything you need. Major insurance companies are Techniker, Barmer, or DAK.
Should you receive funding from programs of the DAAD (no scholarships funded directly by the DAAD, your insurance is already part of the scholarship!) or the European Union or should you be supported by a German university or a partner organization of the DAAD, you can opt for the insurance of the DAAD.
If you are older than 30, you would have to find a private health insurance that covers the same services as the public insurance. The Deutsche Studentenwerk (The German National Association for Student Affairs) has made a general agreement with the UNION Versicherungsdienst and Hanse Merkur Reiseversicherung AG for students. We do recommend to take the "optimal" tariff. This offers comprehensive health insurance including vaccinations and preventive medical checkups. The tariff "basic" offers only limited services and is more suitable for exchange students who are only staying one or two terms in Germany. It is especially good value for money in the first twelve months; however as of the 13th month the contributions for the basic tariff increase.