End-Of-Study-Scholarship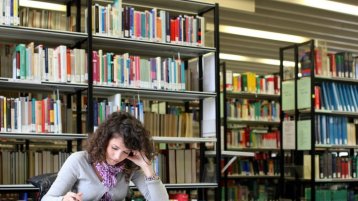 The International Office of TH Köln awards end-of-study-scholarships to particularly qualified foreign students. These scholarships are funded by the German Academic Exchange Service (DAAD) and the Federal Foreign Office.
Deadlines
The application deadline is 15 February, 15 May, 15 August and 15 November of each year.
The primary goal is to enable students to concentrate on completing their final thesis and thus to complete their studies by providing financial support.
Students who are in the final phase of their diploma, bachelor's or master's degree program and have already registered their thesis can apply for a scholarship of up to 1,200 €. The scholarship is awarded four times a year.
Please note that your application can only be considered if you have not yet completed your thesis. You can prove this by registering your thesis with the examination office.
Application Documents
Please use the information sheet, application form and recommendation letter for your application. Please save the forms and fill them out on your computer.
Please submit the following documents to the International Office at your campus or via e-mail:
completed and signed application form
CV
current transcript of records with indication of the average grade
recommendation letter from a professor/supervisor
Copy of the registration at the examination office
Proof of social commitment, if available
Copy of your passport with your personal details
Please contact Ms. Ohlsen at the International Office if you have any questions or wish to make an application. You can hand in your documents in person, send them by post or send them as one PDF-file by e-mail.