DAAD Prize 2020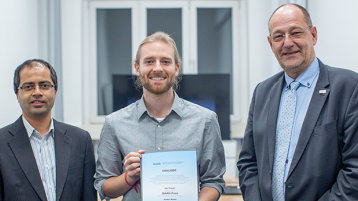 Ashton Walker, Master's graduate of the Institute for Technology and Resource Management in the Tropics and Subtropics (ITT) of TH Köln, has been awarded the DAAD Prize 2019 for his outstanding academic achievements and social commitment.
You are very good at your studies, too? You are involved in other social projects besides your studies?
Then talk to your favorite lecturer or professor and ask for a letter of recommendation!
Eligible students
cannot have German citizenship,
must have foreign educaticational qualifications,
must be seeking a degree from TH Köln,
must be in an advanced stage of their studies,
should have distinguished themselves through special academic achievements and remarkable social and intercultural commitment.
International students with foreign educational qualifications
acquired their university entrance qualification at a school abroad (this includes German schools abroad) or have supplemented school qualifications acquired abroad with a German preparatory college.
The documents should include the following and should be sent by e-mail to Ms. Ohlsen (lis.ohlsen@th-koeln.de) by July 19, 2020:
Letter of motivation
Letter of motivation from a lecturer
CV
Current Transcript of Records
Certificates or proof of additional commitment
DAAD Prize 2019 - Ashton Walker
Controls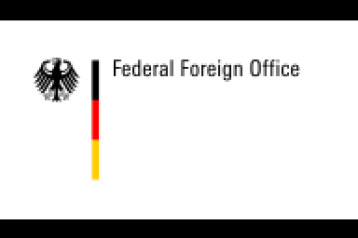 (Image: Auswärtiges Amt)