Cöln 100 years ago - At once in the past
CULTURE, 02/04/2020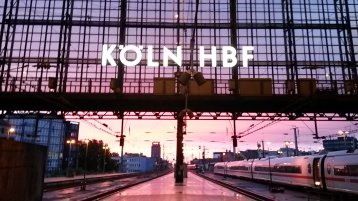 Immerse yourself in Cologne's history and experience life at the beginning of the 20th century with all your senses, thanks to virtual reality. Travel back in time to witness this golden era of Cologne's history!
At a Glance
Cöln 100 years ago - At once in the past
CULTURE
Where?
Meeting point: Alter Markt 36-42
50667 Köln
Costs
Participation fee: 3 €
Please note that the registration is only binding with the payment of the participation fee.
Series of events
Registration
Sign up at the Department of International Affairs from Mar. 19th to Apr. 2nd, 2020.
Event is available to TH Köln students only.


If you cannot participate in an event after all, please inform us at least 5 day in advance. After that, we will only be able to reimburse your participation fee if you submit a medical certificate!

Organized by
Department of International Affairs
If you would like to experience Cologne's history in a different way, then join us on a journey through time to Cologne in the imperial era. With the help of pictures, films and a virtual reality tour, you will experience Cologne's old town during the time of the Emperor. An unforgettable experience!
The tour will be held in English.
The tour will take about 45 minutes. For more information, please visit the TIME RIDE Cologne webseite.